Pisaq - our favourite Inca site

Caramor - sailing around the world
Franco Ferrero / Kath Mcnulty
Fri 13 Oct 2017 22:12
Over the mountain from Cusco, in the Sacred Valley, Pisaq is a small pleasant town with some impressive Inca ruins.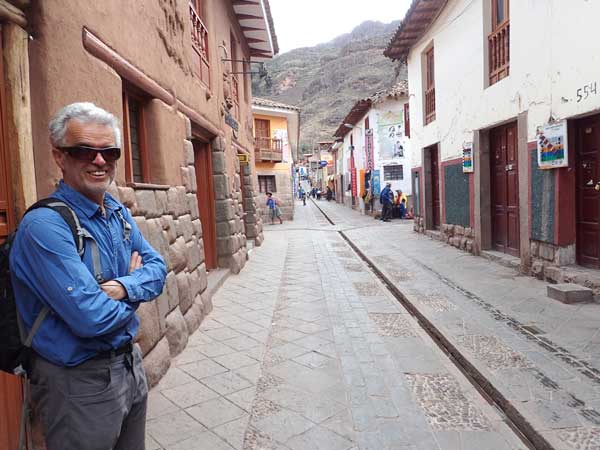 Pisaq street to the main square, note the water channel down the middle
Franco in his rather beautiful Quechuan hat, purchased on the way to the market
Researchers believe that Písaq defended the southern entrance to the Sacred Valley and controlled a route which connected the Inca Empire with the Amazon jungle.
The entrance from town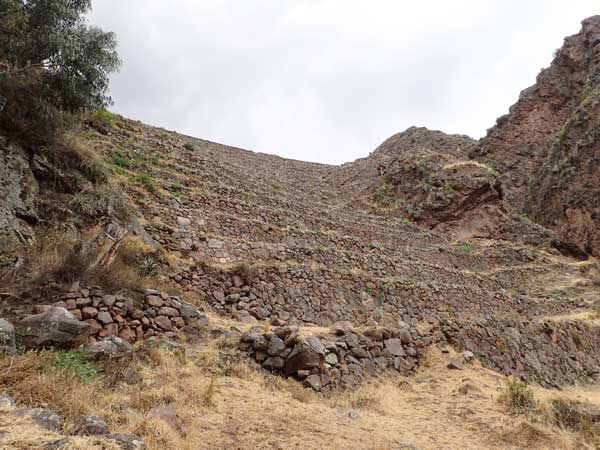 The path zig zagged up the impressive terraces
A steep ravine with Kath on a lower terrace
Looking down on the Sacred Valley
The fort - looking over the sheer rampart made us dizzy
The old Pisaq village, made with stone and adobe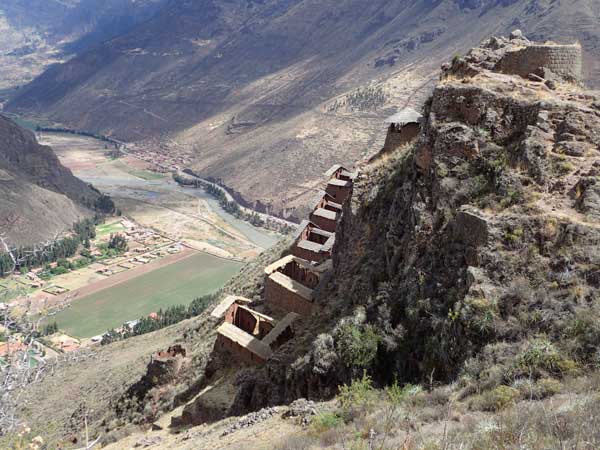 Looking down onto the old Pisaq village from structures higher up
Main temple complex
Inca residential quarters
Higher up the slope we reached the Temple of the Sun, this was probably the most sacred part of the site.
The Temple of the Sun - we were curious about the different quality of stonework
Water fountain - water was an important element for the Incas
Inti Watana (Sundial calendar) - the nob on the left, it was carved out of a volcanic outcrop
The path ahead looked in good condition but for some reason it was taped off. The guard at the entrance had told us that we could walk all the way to the top, so we stepped over the tape.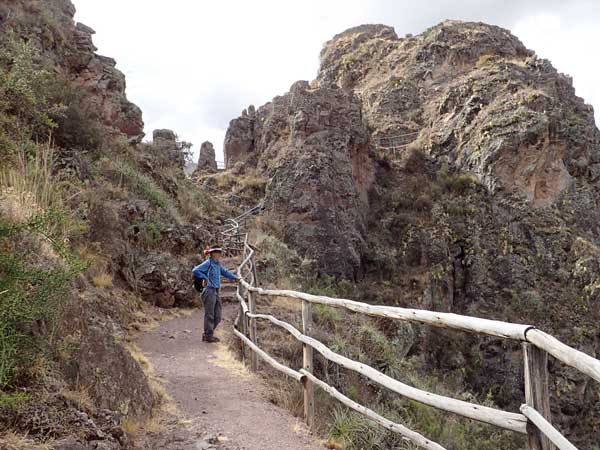 Franco on the path to the top
Looking back at the impressive complex



The extensive terracing below the Inca residential quarters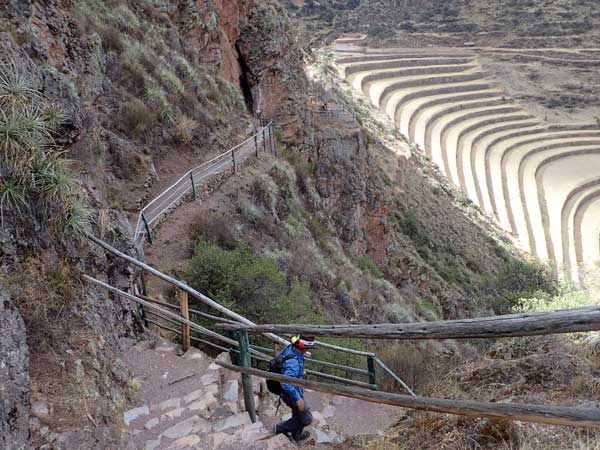 Franco approaching the tunnel
The cave that leads to the upper temple
The upper temple complex
Franco and Kath in a fine stone arch
The (very) old map we had of the site showed a route back to Pisaq through a ravine. When we got to the entrance, the path was clearly no longer in use. We carried on anyway.
The unofficial way down
Ravine fortifications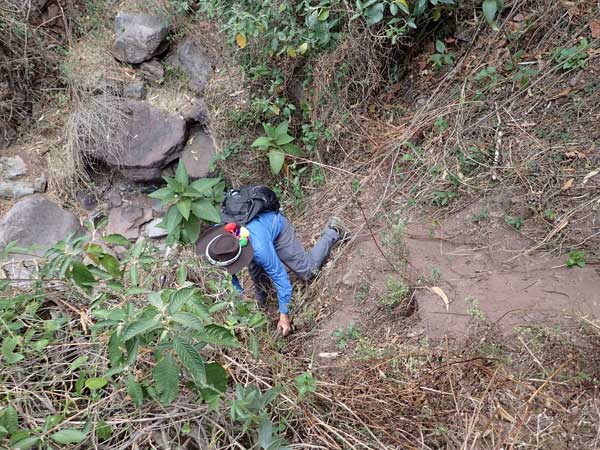 Scrambling down hanging onto lianas
Rejoining the main path
Main square with the market
Pisaq was as good as Machu Picchu but without the crowds.
---