The St Paul Rodeo

Caramor - sailing around the world
Franco Ferrero / Kath Mcnulty
Tue 4 Jul 2017 23:59
45:16.06N 122:56.37W
"The second day of July, 1776, will be the most memorable epoch in the history of America. I am apt to believe that it will be celebrated by succeeding generations as the great anniversary festival. It ought to be commemorated as the day of deliverance, by solemn acts of devotion to God Almighty. It ought to be solemnized with pomp and parade, with shows, games, sports, guns, bells, bonfires, and illuminations, from one end of this continent to the other, from this time forward forever more." Wrote John Adams, the first vice-president of America.
He was right about the parties but wrong about the date. It is the Fourth of July that has prevailed, the day the Declaration of Independence [from Britain] was actually signed.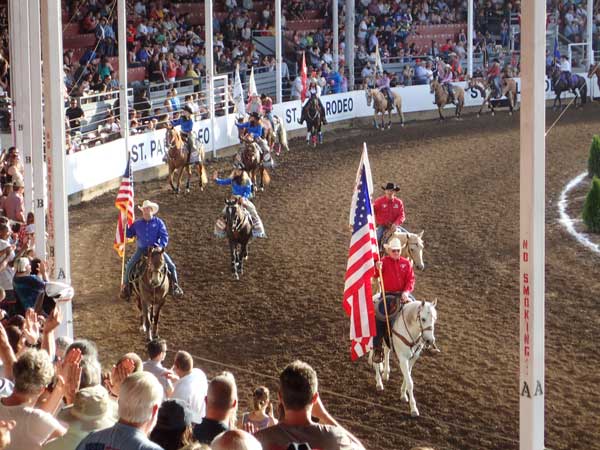 Introducing the rodeo queen and princesses
"We could go to the Fourth of July rodeo in St Paul." Suggested Sue, who was forever plotting and scheming and coming up with brilliant ideas.
Franco and I reached for our new (US bought) hats.
"No, you absolutely cannot wear cowboy regalia to a rodeo unless you are a cowboy." Sue told us categorically.
St Paul is a small town forty minutes out of Portland and it is famous for one thing only; its rodeo. In fact, the rodeo is the only thing that ever happens in St Paul.
The seats I had booked were definitely not the best but we had a great time.
Bucking bronco
Bull riding - a crazy sport
The junior champion (age 12) falling off a bull calf. Children as young as 8, including a tiny girl entered, the only female to compete other than in the barrel racing which was all women.
The next three photos are a sequence. I was amazed at the speed these cowboys worked at.
Rider prepares to lasso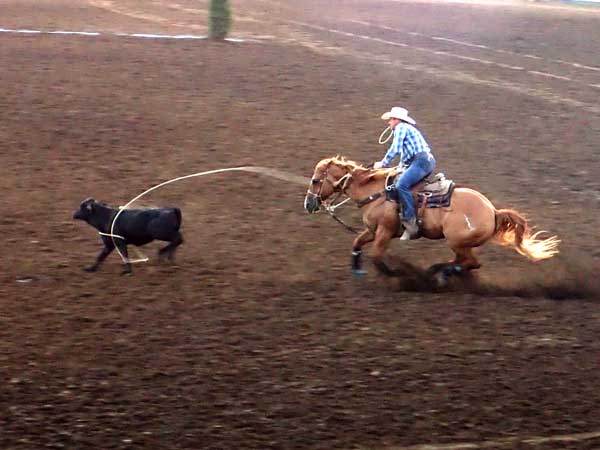 Lassoed
Note how the horse is helping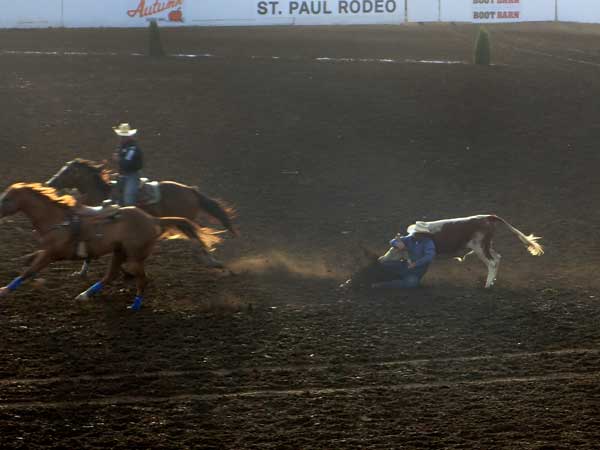 Cow wrestling
The wild cow milking was great fun, all the teams entered the arena at the same time as a herd of wild cows and it was mayhem.
American lorry
---