Kennon's staying with us in Antigua

Around the world with the Aqualunies
Jonathan & Gabrielle Lyne
Fri 6 Jul 2018 16:48
Having been in Antigua for a couple of weeks trying to sort a random electronic glitch on our engine. We had Andrew and Mary Kennon to stay. Mary is not a keen sailor so we promised her some gentle cruising. Our engine decided to work and hum along perfectly. The sea was dead calm with just about 14 knots of breeze perfect sailing. We headed up the coast and spent a day and a night in Carlisle Bay the weather was so perfect for gentle sailing we decided to go across to Barbuda. It was the most perfect sail.
We dropped anchor further North down the beach as we noticed there was a breach where there was now a channel through to the lagoon from the sea. We launched the dingy and decided to explore the entrance to the lagoon using a handheld depth finder and taking note of bearings, these we submitted to the RCC pilotage, we found the depth at 7' all the way through from the sea to Codrington. In the past one would have had to walk up and over the beach to the lagoon and taken a local boat across the lagoon. When we got to Codrington we organised a trip on a boat out to the Frigate Bird sanctuary. The shrubs and mangroves were still devoid of leaves from last years September hurricane Irma. The birds were fewer many killed in the hurricane but those that survived had chicks, see photos below. We didn't walk into Codrington as we felt the last thing people want are visitors gawping at the devastation as the locals try to get their lives bCk together. Back on the beach the small hotel that an Italian had built 10 years ago was torn up, tilted and wrecked. See photos below. We had a lovely walk along the beautiful pink, soft sand beach despite a bit of cooling rain. The sea was very warm for swimming.
On return to Antigua, we anchored off Pigeon beach for a few days just to swim and relax and paddle board. I think we got Mary hooked on the sailing life.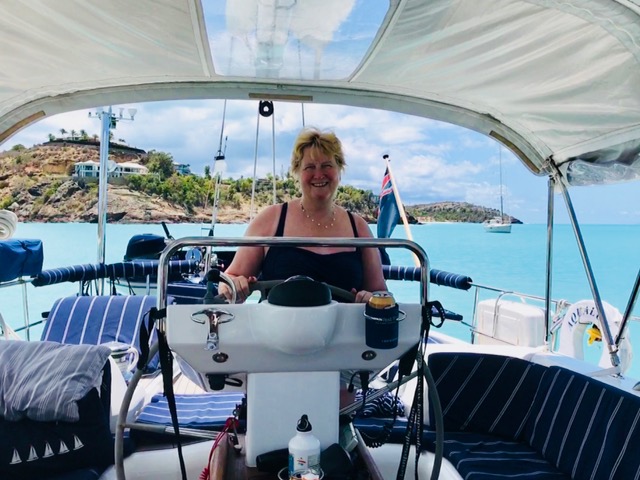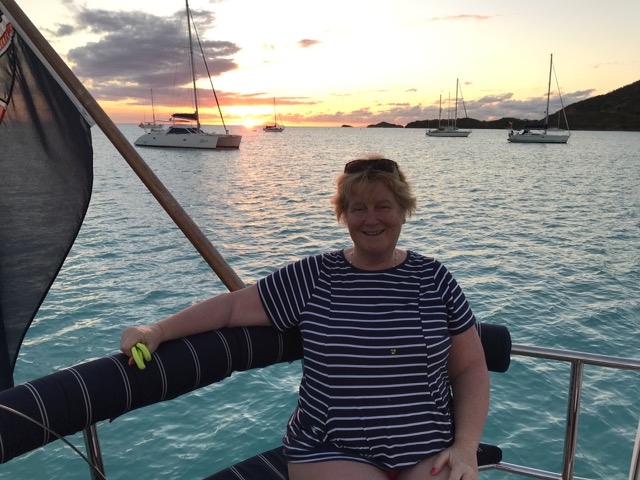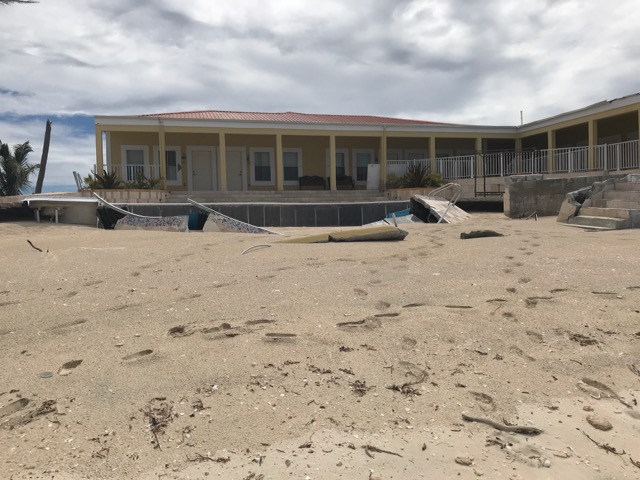 Sent from my iPad
---