Alentejo break

Mystic of Holyhead (successor to Lynn Rival)
Rachel and Paul Chandler
Tue 13 Oct 2020 10:08
We couldn't stand being in the emerging authoritarian state of the disUnited Kingdom any longer, so we loaded up the trusty Merc and took the ferry to Bilbao, heading for a land based 'cruise' in the Alentejo region of Portugal.  Here, to make you jealous, are some holiday snaps:-


The old town of Estremoz - enter via the drawbridge


On the inside looking out


The walk up to the castle from our airbnb apartment



Turkeys being warned about Christmas?  In the tile museum


Estremoz was our first base in Portugal - apart from walking (up and down) to and from the castle and new town we planned to explore a few country trails and to tick off some of the countless castles in the area.  Often built on Roman ruins, the Moorish fortifications (after despatch of the Moors) were handed over to the Crusaders for renovation and castellation; then serving as the defensive line of the new Republic from Spain (and of course Napoleon, although the Portuguese received a little help from their British friends in that endeavour).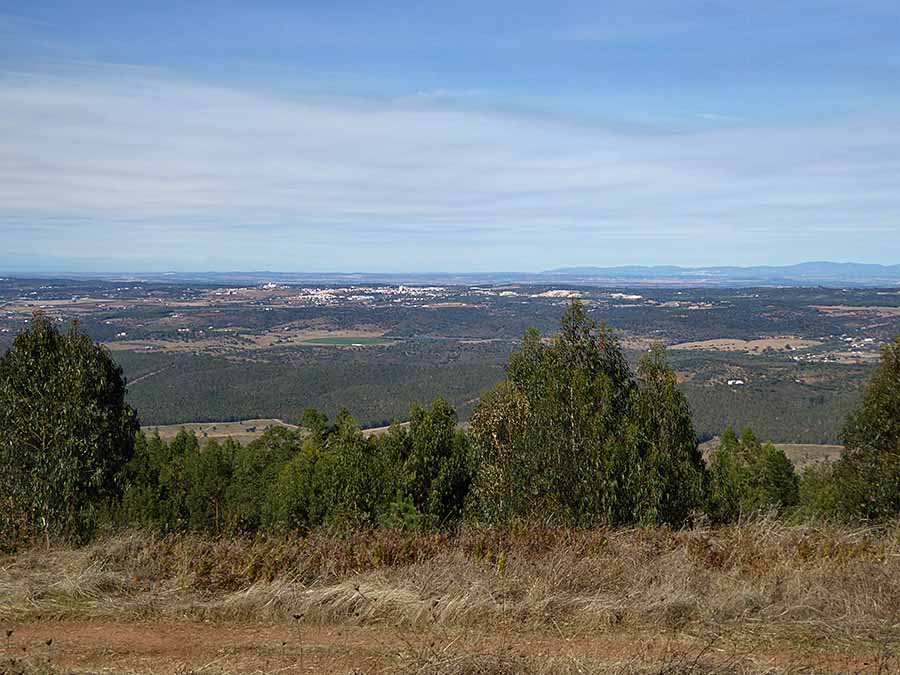 View from Serra d'Ossa - the nearest hill worthy of being climbed


View from Evoramonte; vineyards, olive groves and cork oaks


Atop another hill - the bull ring at Sousel


Veiros castle


Alandroal castle; the keep


Alandroal castle - looking over the new town


Juromena castle - having ousted the Caliphate we need to defend against Spain (over the River Guadiana)


Far from the madding crowds! Still at Juramena



Juramena from the south



Serra da Mamede - our Quinta is just right of centre in this view from Castelo da Vide

A drive northwards took us to Serra da Mamede - for a week's stay at a Quinta in the tranquility of the countryside north of the range of hills.  Walking boots out!


---