Still kicking our heels in Salalah

Mystic of Holyhead (successor to Lynn Rival)
Rachel and Paul Chandler
Sat 22 Mar 2008 10:40
Another week has passed waiting for our Indian visas. Part of the problem is that the Indian embassy in Muscat has to check with it's counterpart in the country of origin, e.g Britain for us, that we are not terrorists. We now hope to leave on Sunday. (post drafting note - now Monday!)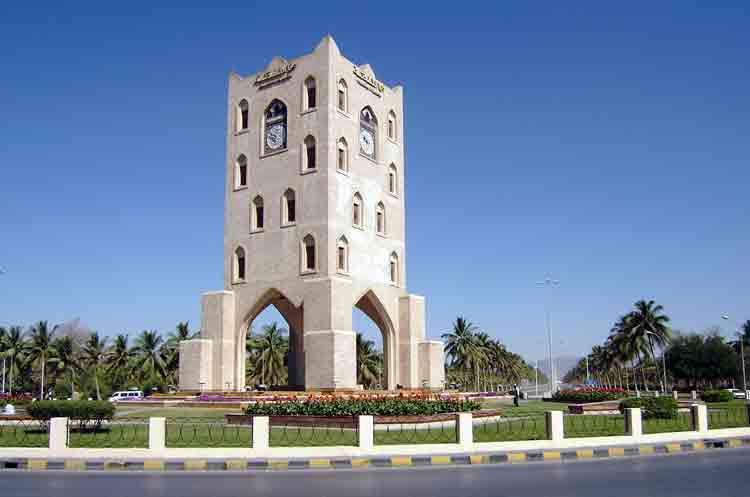 Modern Salalah

In the meantime we've been doing a bit more sight-seeing, visiting the area east of Salalah. The remains of the ancient harbour of Khor Rhouri, a trading post on the Frankincense route 2000 years ago, is just a short drive along the coast.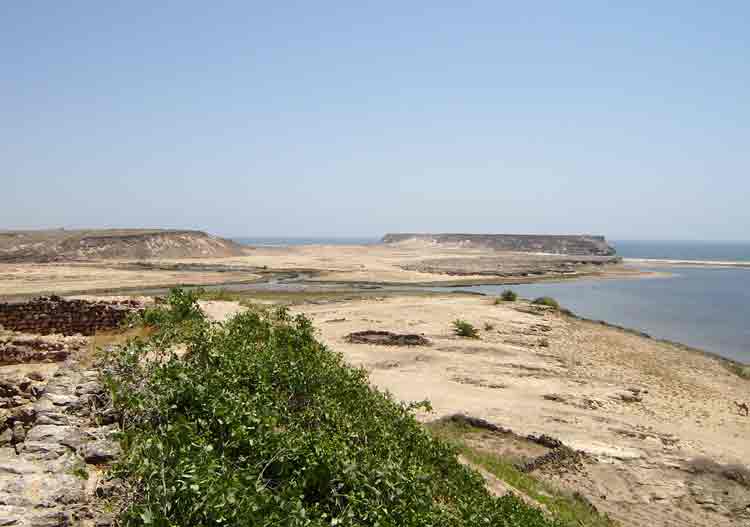 Khor Rouri - in AD100 the port handled 3000 tons of frankincense per year

Inland from there is Wadi Dharbat, where the terrain is much greener, with lakes, pools and some running water, though only small waterfalls at this time of year. Most of the locals and many Arab tourists picnic here in the rainy season.



Wadi Dharbat

Back at the port everyone has been keeping busy with boat chores and preparation for the voyage to India. Yet again most of us have problems with growth on the hull. Paul borrowed a gadget called a "Freediver" off Alero to help with the job. Powered by a car battery it provides a piped air supply allowing you to dive down to about 2 metres, enough to scrape the hull and keel. David, our dive instructor, has been helping everyone including us, using full diving gear.



Strips of camel meat hanging out to dry - Salalah meat market

Oman is a much more affluent country compared to those we've passed through in recent months. We've had plenty of time to get our bearings and we've found almost everything we wanted to stock up on (with the exception of white spirit). The nearby Oasis club has been a godsend, being the only place to eat out within walking distance. Paul was delighted to be able to watch the 6 nations final day, especially since Wales got the Grand Slam. Quite a few rally people have had birthdays recently so it's been a good venue for get togethers (not that we really need the excuse), but everyone is getting a bit fed up now with the wait for the Indian visas. Two people who came to join the rally for the Salalah to Mumbai leg have had to leave because of the delay. Sharon and John on Dionysus left the day before yesterday as they are heading for Thailand and could wait no longer.



Banana, papaya and coconut plantation outside Salalah

We now know we cannot leave before Monday and are considering going straight to Goa as the delay in getting the visas and the forecast of light winds means that we could end up having little time to enjoy ourselves in Mumbai. However our final decision need not be made until we are several days into the passage.



---