Lanzarote

Mystic of Holyhead (successor to Lynn Rival)
Rachel and Paul Chandler
Thu 6 Dec 2018 21:53
28:40.7N 017:46W

It's warmer in the Canaries than Lagos but the unsettled weather continues and we were happy to spend more than a week in Puerto Calero.  The marina is well run, busy during the day and exceptionally quiet at night.

We had a few things to sort out including re-fixing the saloon table, which had come adrift on our passage here, and getting some repairs done to the bimini - requiring help from the local sailmaker, who was very efficient.  There was plenty of time for sight-seeing, though some days were very wet and most were quite cloudy if not showery.


A volcanic landscape - the greenery is lichen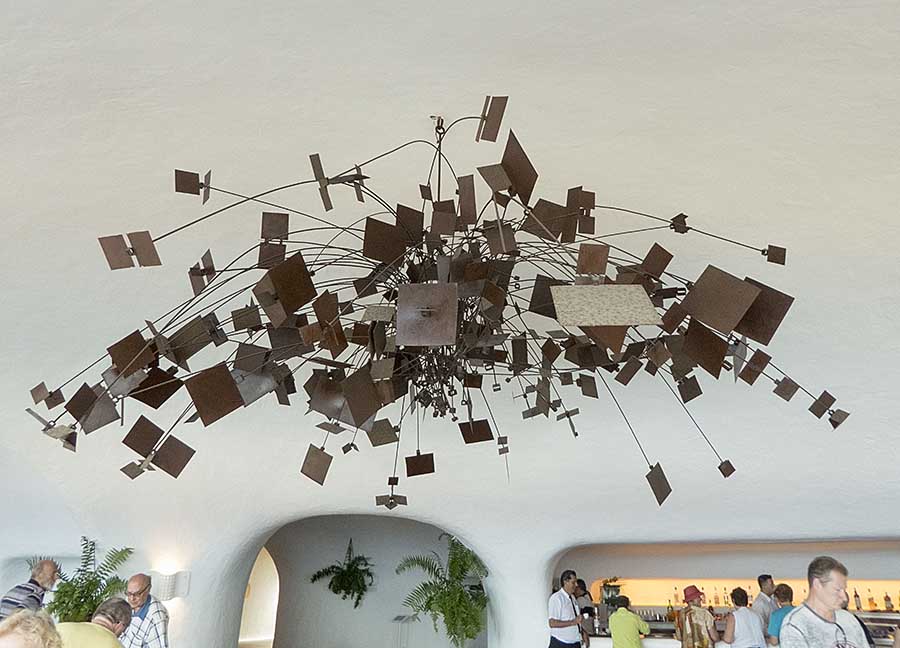 Architect or artist? A ceiling light/feature created by Cesar Manrique

Knowing little about Lanzarote other than it being a dry, volcanic island popular with sunseekers, our expectations weren't high.  The island is quite scenic in a volcanic kind of way and certainly greener than we anticipated.  What impressed us most is how good the infrastructure is, the tidiness and the organisation of the tourist sites.  Development is strictly controlled and there are no buildings higher than 3 or maybe occasionally 4 stories.  Almost all houses are painted white with either blue trimmings for coastal settlements or green inland.  The cultivated fields are orderly, bounded by stone walls.  It's rare to see unkempt buildings and the only time we saw any graffiti was in the capital, Arrecife.

Apparently it's all to do with a local artist called Cesar Manrique who was so popular that he was able to influence government decisions in a big way.  There are countless sculptures, often at roundabouts.  There are lots of roundabouts, most of which are beautifully decorated with rocks and plants.  The main tourist sites have been carefully developed with grand viewing areas and good, well maintained, facilities, though none is cheap to visit.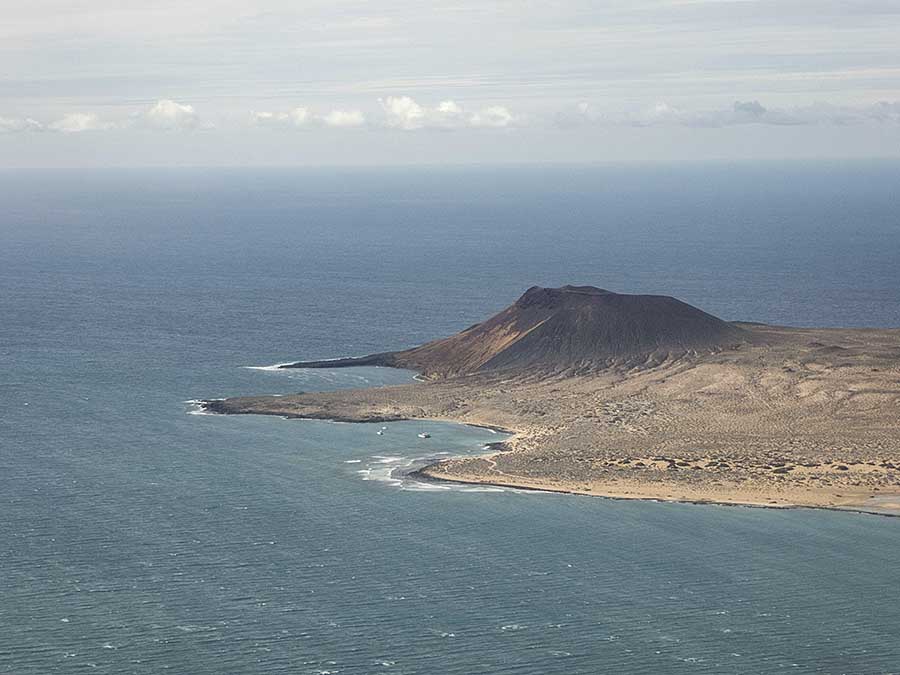 Anchorage at La Gracioso, the island we didn't visit, viewed from Cesar Manrique's Mirador

The wine growing country - each vine protected by its own wall

We enjoyed driving around the countryside and the coast but funnily enough the most memorable experience for us was in the marina.  There's a restaurant run by an Argentinian/Uruguayan couple who serve the most wonderful steaks, salads and panqueques that brought back happy memories of our travels in Argentina. 

We had planned to move on to Gran Canaria - another island we'd not visited - but were put off by the descriptions of the marinas there.  Instead we sailed to La Palma, the most northwesterly island of the Canaries and are now berthed close to the capital, Santa Cruz. 


Spot the difference - leaving Puerto Calero and arriving at Santa Cruz de la Palma
---