Curacao

Mystic of Holyhead (successor to Lynn Rival)
Rachel and Paul Chandler
Wed 7 Dec 2016 19:51
12:04.89N 068:51.79W

We sailed the short distance across to Curacao in yet more heavy rain, arriving in the early Sunday afternoon when all the local sports fishing boats were heading out in the hope of a few hours of sunshine.  The main anchorage on Curacao is called Spanish Water.  It's a large and almost enclosed inland sea, giving good shelter.  Being close to the capital, Willemstad, it's home to a number of yacht clubs and marinas.



At anchor in Spanish Water

Curacao is about 50% bigger than Bonaire and has 10 times the population.  Most live in Willemstad, a sprawling city with an attractive historic centre.  Nearby is a massive refinery, which was the mainstay of the economy.  The countryside is much like Bonaire, though with more hills.  The leeward coastline is dotted with tourist development.


That's a long swing bridge, it opens several times a day, powered by a couple of outboards at the remote end
Open! To admit another tanker of Venezuelan oil, or perhaps a cruise ship?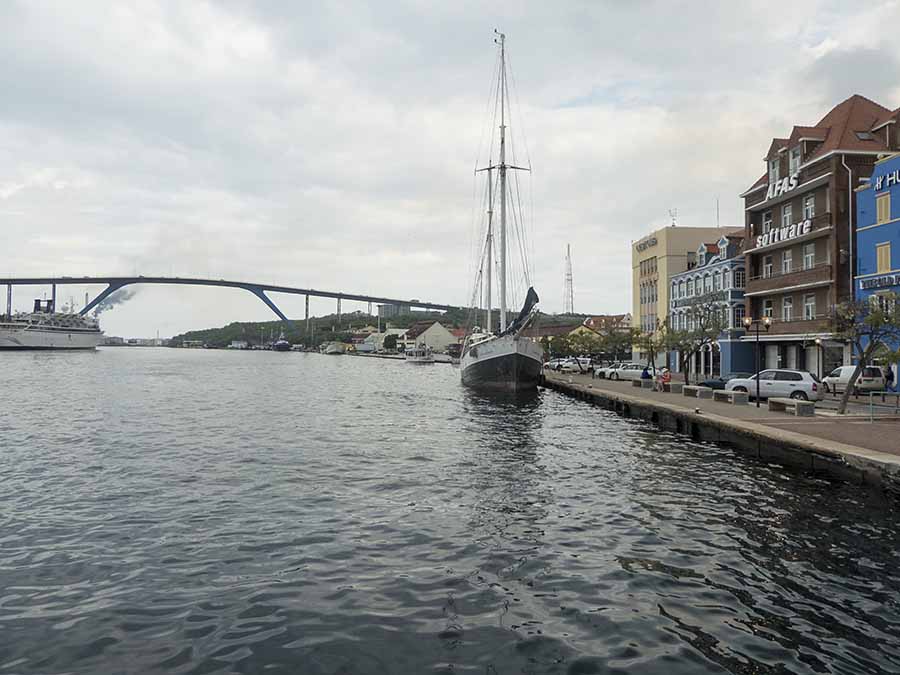 Looking inland, towards the refinery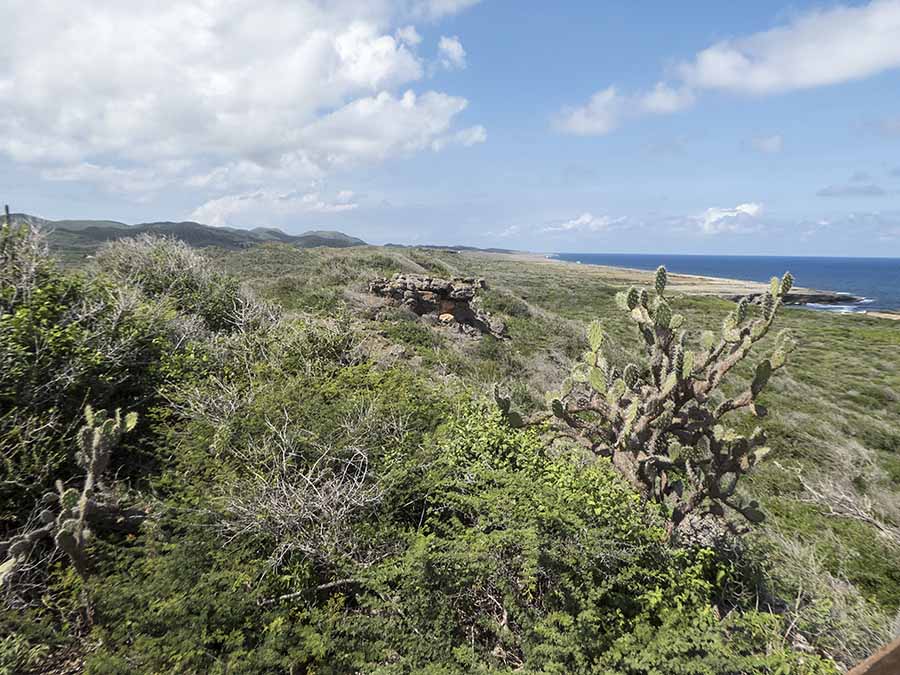 The windward coast is not welcoming to seafarers



The nearby Indian cave paintings have survived



The attractive anchorages on the leeward coast can be visited only by jumping through bureaucratic hoops

Our problems with the dinghy continue - another little leak where the last repair didn't go quite far enough - so we have done the rounds of the local chandleries to get more glue and none have it in stock.  It looks like we'll be here for a while yet.      



---