Goan go slow

Mystic of Holyhead (successor to Lynn Rival)
Rachel and Paul Chandler
Mon 19 May 2008 18:09
At last we have the main length of the pontoon installed and the 11 remaining rally yachts attached to it. We also have a lovely wooden jetty but without the final link of pontoon and bridge we still have to use our dinghies to get to the shore. When and if we'll get an electricity supply remains uncertain.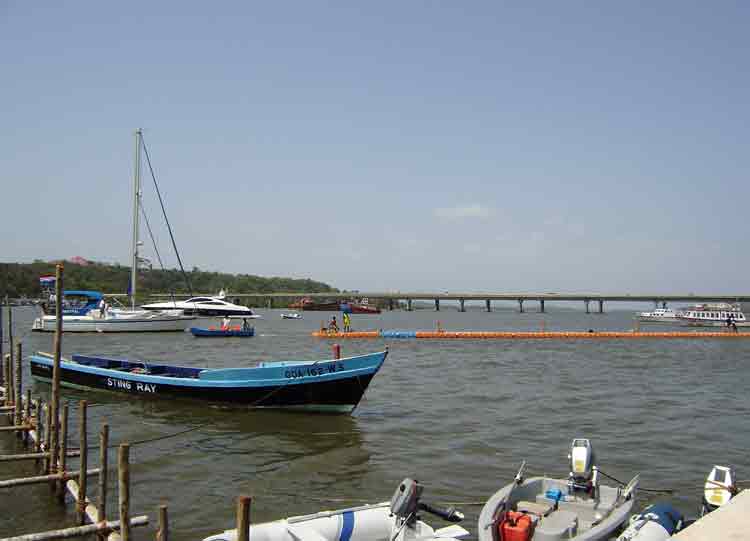 Towing out the pontoon

The last two to three weeks have been a lesson in how Goa works, or doesn't. It's been quite a struggle getting as far as we have now. Maybe it was over-optimistic to rely on people with no expertise in the field... There is now a hope that Marine Solutions, who sponsored the regatta from Mumbai to Goa, will step in and finish the job but we've no idea how long it will take. However, the local expertise in building the jetty, using local plantation tree trunks, is excellent and has been very interesting to watch.


Building the jetty


Who remembers pogo sticks? Yes - that's how they push the poles into the river bed.

We've been warned of the damage the monsoon humidity can do so our big concern is the electricity supply, to run an air conditioner inside the boat while we're away. When not helping out with the pontoon development, Paul has been distracted trying to sort out our main computer which caught a virus. We are now using our back-up computer instead but nothing is simple and we've only just got our gprs connection running again.



The old part of Panaji, on a tributary of the River Mandovi

Despite the set-backs we're still enjoying being in Goa. The heat at this time of year is hard-going so we've been happy to remain in Panaji, getting to know the place and people more. We eat out most of the time as there seems to be an endless supply of restaurants serving good food at very reasonable prices. Rachel has also been getting her teeth done by a local dentist at a fraction of the cost of dental treatment in the UK.



Changing the prop between tides - a very clever and simple solution

Time seems to pass quickly and we've still got a lot to do on the boat. Everything, including sails and ropes, got filthy in the Red Sea. Now that we are within close range of fresh water supplies we can get on with cleaning up both inside and out.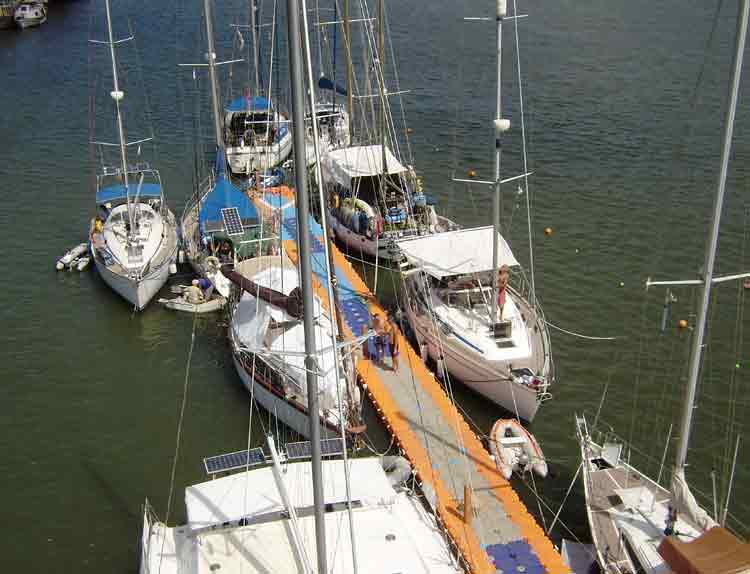 Pontoon life


---