Beautiful Bryce

Mystic of Holyhead (successor to Lynn Rival)
Rachel and Paul Chandler
Sat 26 Oct 2019 17:40
Bryce Canyon is one of the most popular National Parks in Utah, sitting at the top of the Grand Staircase Escalante.  It was a chilly morning when we left our motel to join the crowds entering the park.  After a quick stop at the Visitors Center we drove to the southern end to walk the Bristlecone Trail.  The views were hazy but still breathtaking.



Looking south-east from a very cold and windy view point, home to some rather spiky trees . . .


Sequoias eat your heart out - this bristlecone pine has endured over 1,600 hard winters

Back to a more sheltered spot, for the view north eastward

We made our way back to the famous amphitheatre in time for a talk about the geology.  Being at the top of the Staircase the rock layers are relatively young - between 175-65 million years old.  Since then the "forces of nature" have created the most stunning collection of rock spires, called hoodoos.  The pictures speak for themselves . . .



More than a few years of erosion has formed these 'hoodoos' . . .



 . . . some arches . . .



 . . . and, in an area called the Amphitheatre . . .
 


 . . . more hoodoos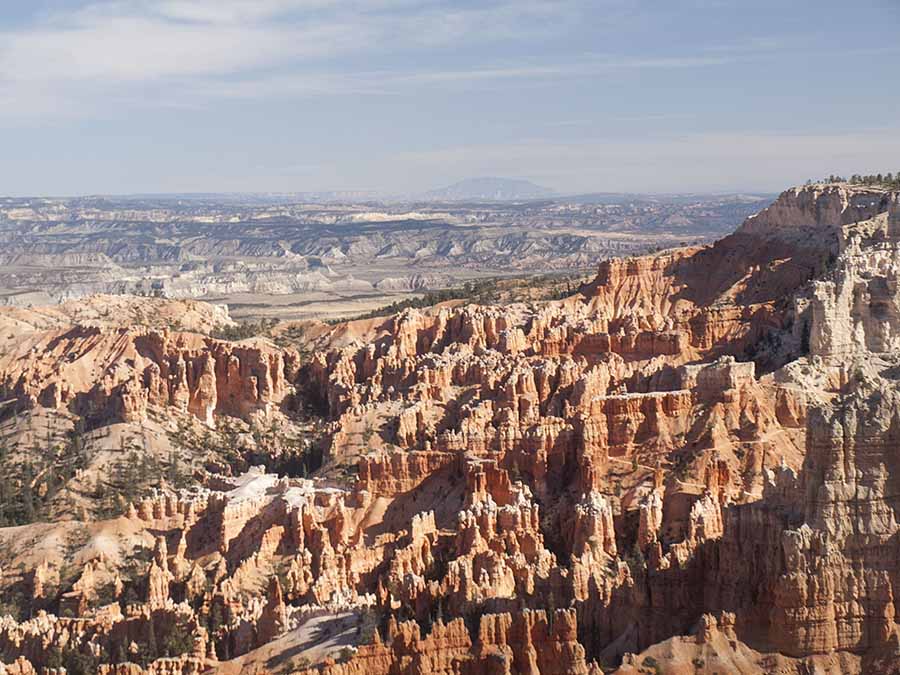 There's no escaping them - turning towards the south, more hoodoos
Looking further out eastward over the Amphitheatre, towards Powell Point in the distance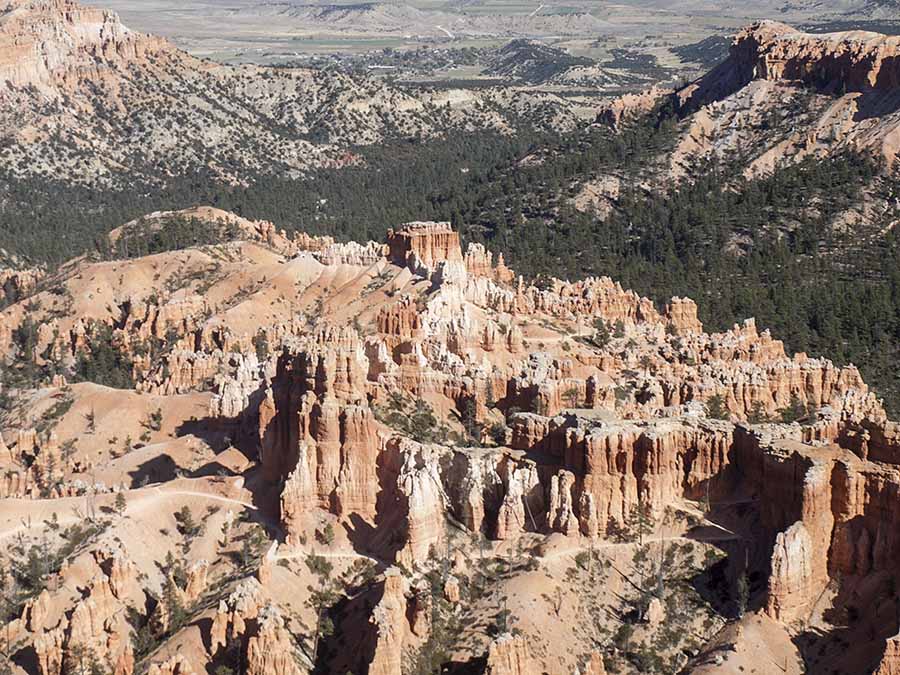 Not artifacts - natural rock formations
And finally, a hoodoo with a view to the Navajo Mountain, about 90 miles to the south east
---