A marathon week

Mystic of Holyhead (successor to Lynn Rival)
Rachel and Paul Chandler
Sat 10 Sep 2011 17:56
We've had another "15 minutes of fame" this week promoting the book. Fiona at Mainstream did a brilliant job shepherding us around the tv and radio studios. It was a bit of a marathon - 43 interviews - but unforgettable. We were impressed that most of the presenters had read the book. We particularly like the World Service "Outlook" programme where they also interviewed Dahir, our rescuer. For Rachel, seeing copies of the book on the shelves of WHSmith in Paddington as we left London yesterday was the icing on the cake!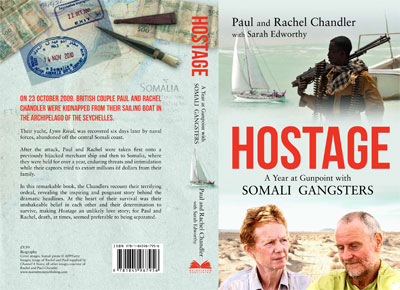 Next stop will be the Southampton Boat Show where we will be signing books on Saturday 17th and Sunday 18th at the Kelvin Hughes stand. In between we'll be visiting our favourite exhibitors. We still have a long list of items we'll need for Lynn Rival.

On 20th September we'll be in Tunbridge Wells for a book signing at Waterstones.

On 24th September at the Palace Theatre in Paignton we'll have a book signing organised by the Torbay Bookshop and Rotary Clubs of Torbay in aid of Devon Air Ambulance.

Then in Ocober back to the smoke for a talk at the Cruising Association HQ in Limehouse.


---