Another exciting night out - crossing the border (twice) for Carnaval

Mystic of Holyhead (successor to Lynn Rival)
Rachel and Paul Chandler
Mon 2 Mar 2015 21:06
The carnaval parade at Gualeguaychu starts at 10.30pm so we had a siesta then drove back into Argentina in time for pre-show dinner.  The place was heaving on the riverfront - cars and people everywhere - so we drove into the middle of town where to look for a steakhouse that wasn't packed.  We struck lucky and had a really nice meal: steak for Paul and a river fish (called Dorado) for Rachel.  We even tempted fate and had apple pancake for desert - delicious when cooked well but a disappointment when not.  This one was quite good.  We have tried a number in Argentina and we always think the best was the one we had first: in the town of Posadas.
  
Despite the late start the parade was very much a family affair with all ages contributing to a carnival atmosphere.  Watching in a purpose built arena is not the same as a street parade but it does have the advantage of organised seating and no potholes for the dancers to break an ankle in.  The Corsodromo at Gualeguaychu is about 600m with tiered seating on both sides; that night it was about 2/3 full, say 25,000 excited Argentines.

The parade was spectacular, with large and mostly weird floats passing by, colourful troops of dancers, the occasional band of mesmerising candombe drummers and more often bands of musicians and singers.  Most of the dancers were young women and men, only a few children and older women.  Quite a few of the female dancers were barely dressed at all: the only flesh covered being their nipples and a crotch patch.  Many of the men vied with the women for not only the most scanty but also the most decorative costumes.  Bare bottoms were the norm but few of the men were able to wiggle them as well as the women.  Perhaps if they wore high heels they would find it easier...


We were about halfway along the first third (before the judges enclosure) of the cosmodromo and quite near the front
This seemed to be a team of learning, possibly utilising the power from the hamster wheels



But maybe the cages were protection from the dragon behind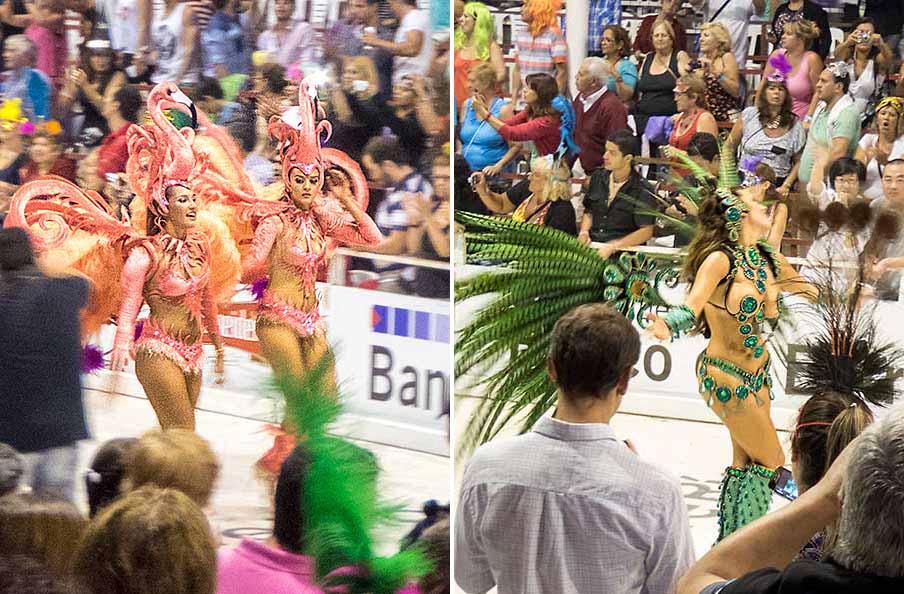 Many of the women dancers were conventionally attired
But there was definitely a move towards minimalist clothing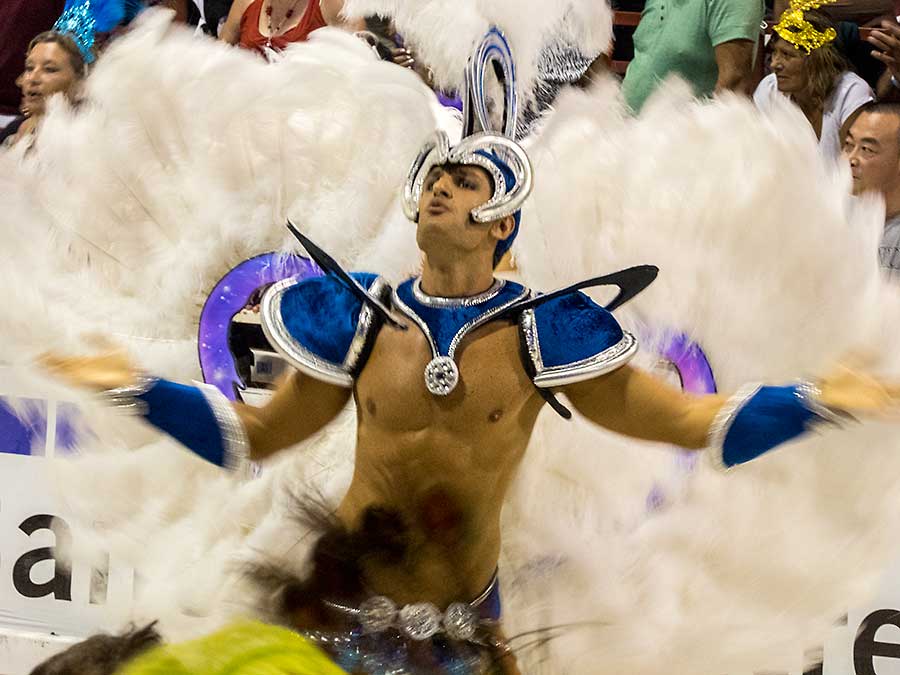 But (thankfully) the men were not fully emancipated



Not sure of the relevance of Mr F, but these floats are built by farmers so, who knows?


Attention soon turned back to the dancers



The men were not to be outdone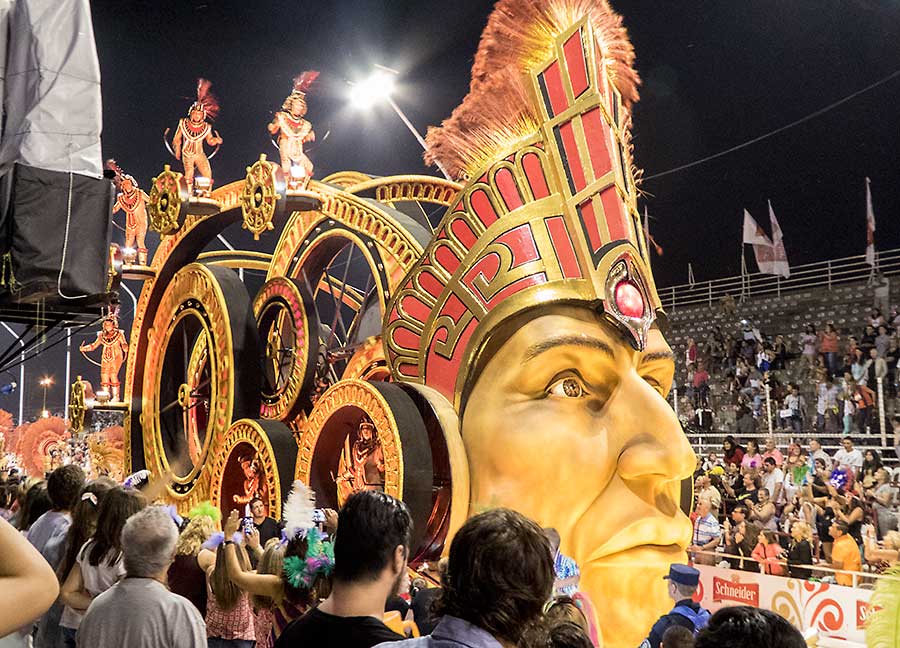 What's this inscrutable chap gazing at?



OK,  There's no contest really (says Paul)





---