Wrinkly backpacking in Argentina - 4

Mystic of Holyhead (successor to Lynn Rival)
Rachel and Paul Chandler
Wed 18 Dec 2013 12:41
It was time to make our way to the Ibera wetlands, by local bus to Corrientes and then 3 hours south on a coach to the town of Mercedes. Here we stayed the night with Pedro and Claudia, who live in an elegant townhouse, near the centre. We ate supper at the newly-opened casino hotel - the biggest thing that's ever happened in Mercedes according to Claudia.

The next day Pedro and Claudia drove us in their 4x4 along the dirt road to Colonia Carlos Pellegrini, a small settlement next to the Ibera Lagoon, where we had booked our stay in Nande Reta, a lodge run by Pedro's sister. On the way we saw lots of wildlife: rheas, capybaras, deer and many birds. And Claudia was able to fill us in on local gossip.

Apart from the abundant wildlife, the lagoon is incredibly beautiful. The word Ibera means "bright water" in the native language, Guarani, and it certainly is. When the sun is shining the blues and greens are stunning. We spent 3 happy days exploring the area, enjoying guided boat trips and walks but also wandering around doing our own wildlife spotting.



We saw herons . . . . . . and southern screamers,



Water hyacinths starting to form a new floating island,



Marsh deer . . .



. . . bambi,



'Look left, look right, look left again and then . . .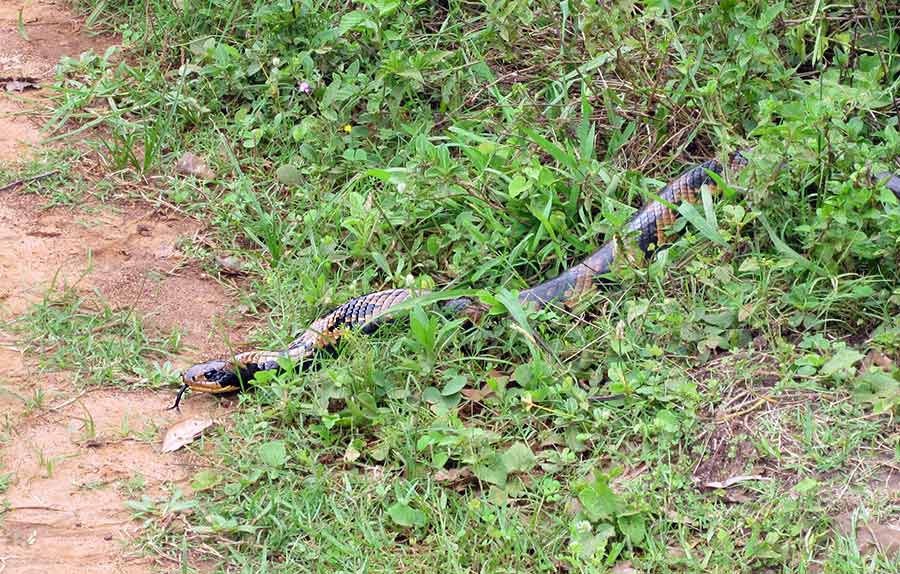 . . .have a little snack before crossing the road.' said the false water cobra.



Capybaras provide a transport service, while eating . . .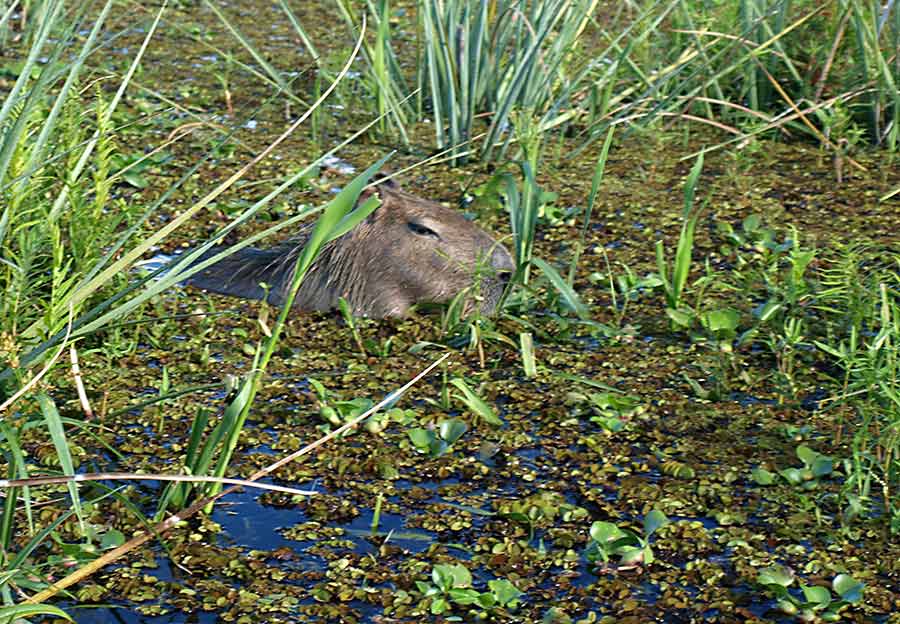 . . . and are just as happy (still eating) on, in, or under the floating islands (the water is about 3m deep)



Keen game spotters hire a gaucho guide - and I bet they'll still get their feet wet!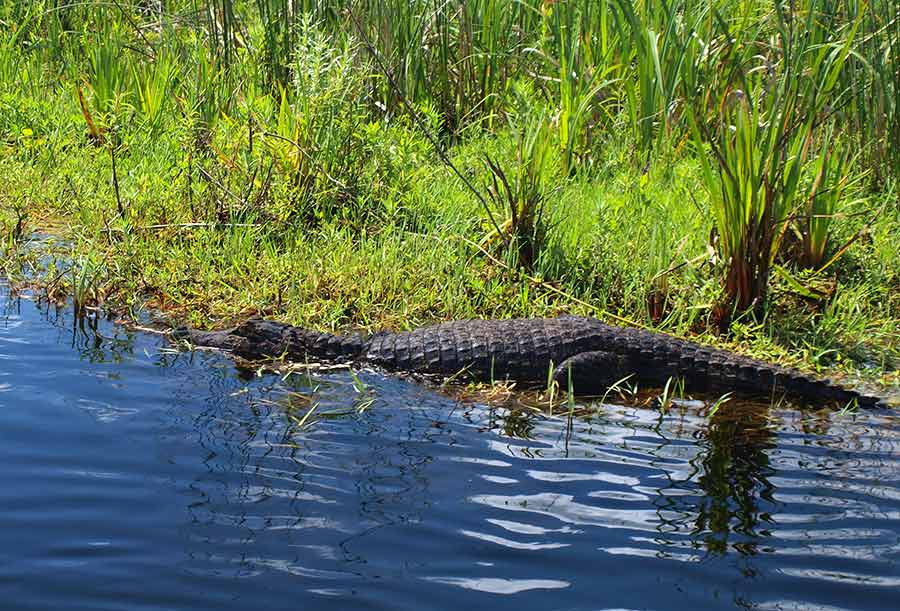 No swimming - black caiman rules. OK!

In fact he is probably top dog in this ecosystem



Armadillos come out at night


Some of the birds Rachel managed to snap

All too soon it was time for Pedro to collect us and take us back to Mercedes bus station and onward to Corrientes. We spent a couple of nights there but didn't enjoy the city as much as Resistencia - not helped by having a very noisy hotel room.

Then onward down the bank of the Parana to Rosario, Argentina's third largest city. So far we'd been unsure about taking a night bus but there was nowhere on the way we wanted to visit. Everyone had told us how comfortable they are - with wide, reclining seats - and true enough we arrived in Rosario reasonably rested. We'd booked into a converted town-house hotel with good reviews. They let us check in early and after a short rest we were fit for exploring. (By then we were getting the hang of internet hotel booking and this one was our best choice all-round.)

Rosario's two main attractions are the monument to the national flag and its long costanera (riverside). We hired bikes and cycled along the costanera for a few kilometers, noting a few nice restaurants but not much else before turning inland, then Rachel's bike developed a puncture. By the time we'd got it back to the hire place we'd had enough. The views from the monument to the national flag are extensive, looking out over the city and across the Rio Parana upper delta, but somehow it was hard to get excited about acres of muddy water. We did find some great restaurants, including one serving a delicious 2 course lunch, including wine, for less than a fiver!



Rosario's costanera (the sheds are being converted into cultural centres)

After a comfortable 4 hour coach trip continuing down the Parana delta we were back in BsAs for another couple of nights. This time we bought a ticket for the tourist bus and did the rounds. It was a great way to see more of the city and get our bearings (initially confused by all the tourist maps that have south-west up!).

Now back in Puerto Sauce we're busy planning our next trip (including a daily trip to the ATM - in Uruguay they discharge US$, which work well in Argentina!): Christmas and New Year in the Andes.

---