Summer break

Mystic of Holyhead (successor to Lynn Rival)
Rachel and Paul Chandler
Tue 2 Aug 2016 16:10
The boatyard we are using this time is undergoing major re-development so had limited facilities when we hauled out.  We stayed a few days in a nearby holiday apartment before flying back to the UK.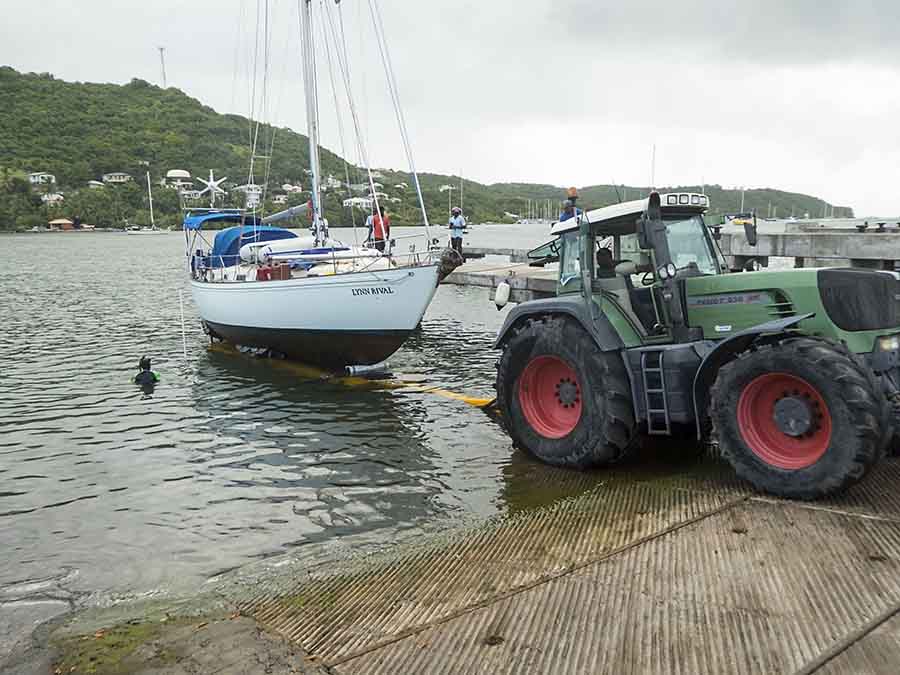 Coming out the old fashioned way, tractor and trailer, with a couple of divers in attendance
. . .



 . . .while the boat lift was busy manoeuvring bigger fish!



We had time for rope scrubbing, in an improvised bath (no washing machines here yet)

The English summer comes as a refreshing change from the humid heat of the tropics.  From time to time we check the hurricane warnings on the US Government National Hurricane Center website but there's not a lot of point as we'd not be able to do anything but worry if one was heading for Grenada!



View from the apartment - Stanley's House

We've been staying in Evesham most of the time and started cycling again to keep fit. 



One of our destinations is (surprise, surprise) a riverside pub, where we watched the raft racing on the River Avon

While visiting Lynda we went to Wimpole, a National Trust property where she is a volunteer.  The grounds are lovely for walking and the farmyard very popular with children of all ages.



Wimpole - a majestic pile indeed . . .



 . . . complete with bacon factory

It will soon be time for us to head back to Grenada. 
---