Sierra Nevada highlights

Mystic of Holyhead (successor to Lynn Rival)
Rachel and Paul Chandler
Sun 3 Nov 2019 20:01
Our next stop was an Airbnb close to the Sequoia National Park, where we stayed for two nights surrounded by lemon and olive groves.  After 3 days driving we were looking forward to a gentle outing to see big old trees.

It was a chilly, misty morning when we left the valley and drove into the foothills of the Sierra Nevada.  The road to the park is steep and winding, with the environment changing from desert to Mediterranean.  The Giant Forest, containing some of the largest trees in the world, is magical.  We stopped to see the General Sherman tree - the largest tree in the world - and walked one of the loop trails to see more large specimens. 



Seriously big trees

We also learned  about the "prescribed burning" carried out in many of the National Parks we'd visited.  Not so long ago traditional burning practices were banned but now native indians are employed by the parks to advise on when and where to set deliberate fires to keep the forest healthy and avoid runaway fires.  This means that parts of the park look unattractive at times but the trees recover and the risk of fire damage is much reduced.



Fruit growing as far as the eye can see

Our Airbnb was a delightful (granny) annex next to our host's house but we woke up on the second morning to find it flooded by a leaking tap!  We hastily packed and set off north, passing through seemingly endless fruit groves until we turned off and into the foothills again.

We arrived at Yosemite National Park in the afternoon, in time to visit Glacier Point for wonderful overviews of the valley, before returning to our accommodation in Yosemite West.  This time we really hit the jackpot with a lovely wood cabin built in a secluded development in the wooded hillside.  For the following two days we explored more of Yosemite Valley and visited the famous Mariposa Grove (more big trees).


View from Glacier Point - down into Yosemite Valley
. . .

. . . and eastward, upstream


Into the valley for a view of El Capitan (serious climbers only go up this face)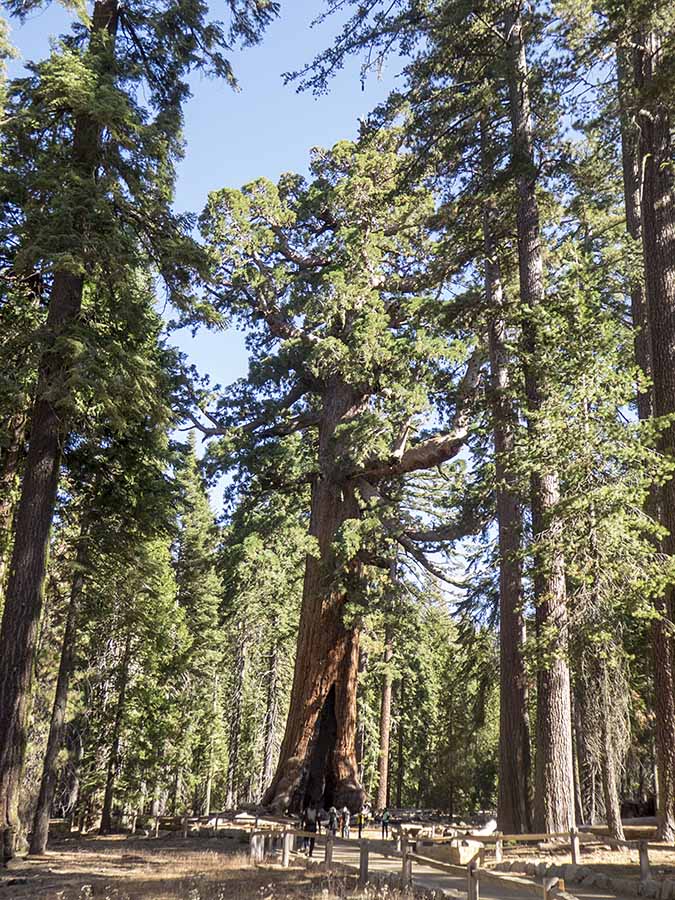 More large sequoias
El Capitan close up.  Spot the climbers.
Farewell to Yosemite Valley
Yosemite wildlife: sorry about picture quality - bobcats don't pose for long!
---