Change of plan

Mystic of Holyhead (successor to Lynn Rival)
Rachel and Paul Chandler
Wed 11 Mar 2009 14:59
A week in a tropical paradise, swimming with the fishes, doing a bit of boat maintenance and considering our options. Uligamu is a very laid-back place, with just three small (and I mean small) shops and little else other than official offices. They have water and electricity, and produce their own coconuts, bananas and papayas, but everything else is imported. It's a convenient staging point for yachts coming to and from the Red Sea and the friendly locals try their best to meet yachties' needs for diesel, water and provisions.



Uligamu jetty extends to the edge of the reef - new harbour under construction

Soon after arriving in the Maldives (Uligamu) we heard that Paul's father had been taken into hospital. Perhaps going south at this time wouldn't be a good idea as we might have difficulty finding somewhere secure to leave the boat if we need to fly home quickly. We considered basing ourselves in Male, the capital of the Maldives, but it's difficult to establish the options and costs of staying here for more than one month.

After much thought we have decided to sail southwest to the Seychelles and spend sometime there as a base. It's almost 1000 miles away but the winds and current should be favourable if we go soon. We plan to leave on Friday. In the meantime, our friends Denise and Jean-Louis on Alero, have joined us here in Uligamu and we are hoping they will come that way too.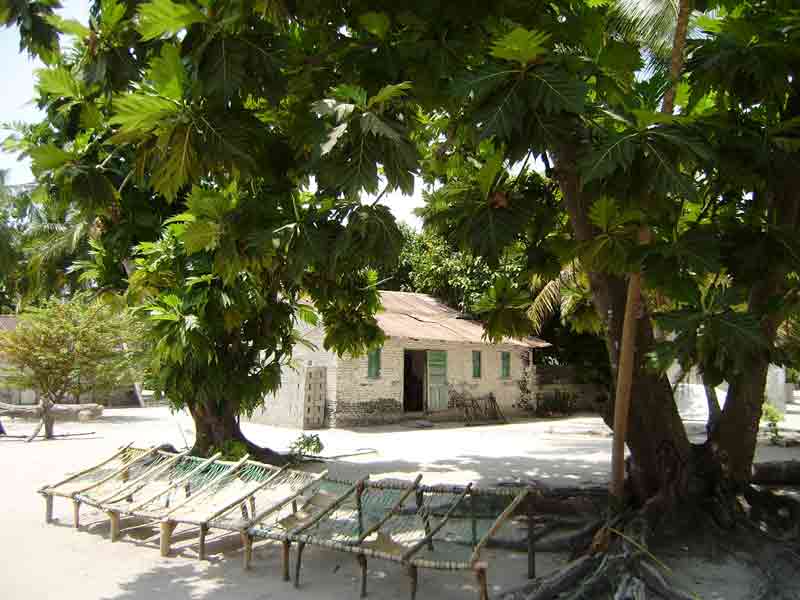 Major occupation in Uligamu village is making deck chairs

One small problem is that on board Lynn Rival we have a satellite phone handset which we were due to deliver to cruising friends who are already in the Chagos Islands, about 800 miles south of here. We are trying to find a way of getting it to them from here...


Our Canadian friends on Alero have just arrived
---