Farewell Spit

Winya_wynah
Wed 17 Feb 2010 22:07
40:30.0S 172:41.0E
Our day out to Farewell Spit was delayed due to bad weather - slashing rain and huge winds, disappointed we rebooked for the next day.
This sunset in the evening led us to believe that the weather might improve the next day.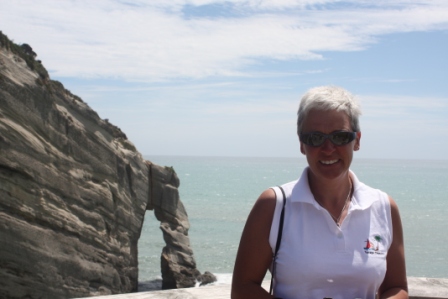 Arch at Farewell Point. Most northerly point of South Island. Skipper at the helm!
The Big Red Bus
Making his own sand dune.
Judging by the amount of sand that was being blown up against this seal it was probably a good job the bus didn't venture out yesterday!
The shifting multi coloured sand has hard and soft patches, this pattern was on a particularly solid patch.
Our footprints stirred up the soft leading edge of a big sand dune.
One jump and yer stuck!
---