On yer bike!

Winya_wynah
Mon 30 Nov 2009 00:01
After 90 mile beach we thought a little cycle ride through the forest to Paihia was in order, straight into the heart of the Bay of Isands.
through Waitangi, where the treaty between great Britain and the Maori tribes was signed (British protection/rule with preservation of Moari land rights)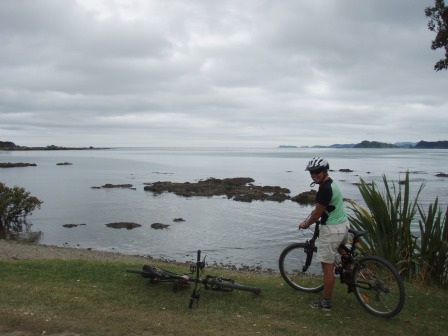 then a quick loo stop at Kawakawa
Skipper went diving at the Poor Knights Islands and brought me back this photo
Cafe Eutopia! Where we found the flyer for the campsite at Goat Island!
---