Paeroa & Coromandel

Winya_wynah
Sun 6 Dec 2009 02:48
Vivien who we met in Nuie told us to look her up if we were ever passing through Paeroa, the home of the famous L&P, a Lemon soda drink.
Imagine her surprise when we turned up in her shop, Arkwright Antiques!
Paeroa is also the 'Antiques Town' of New Zealand and is at the base of the Coromandel Peninsula.
She offered to be our guide on a walk through the historic walkway of the Karangahake Gorge.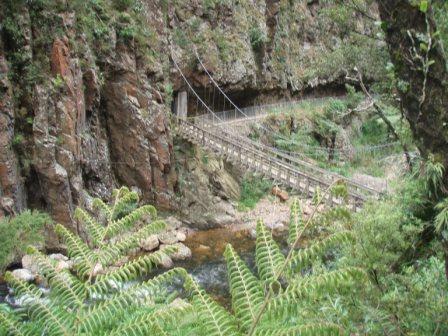 which was created when the railway line closed in 1979.
You now cross the gorge and river on literally swinging bridges.
The gorge was home to a gold mine, and lots of evidence remains today, old bits of machinary and huge holes used as furnaces in the gold extraction process.
That's Vivien! Clanging these huge rings together makes a great 'church bell' sound.
So on to the Coromandel, we drove up the West (Auckland) side and down the East (Tauranga) side.
On both sides there are many Bays and Islands and the winding roads gave great views of them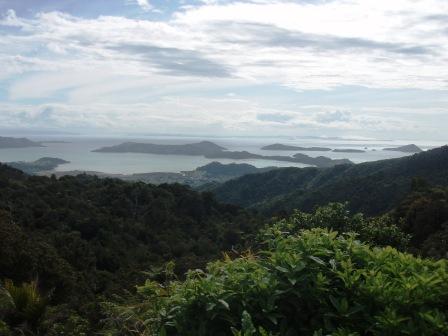 as we headed towards Hahei, our next stop.
Alyson and Terry walking along the beach at Hahei, under an almost full moon.
---