Test drive.

Winya_wynah
Wed 13 Jan 2010 08:13
43:32.8S 172:12.1E
So Winny now lives in Auckland, we bought a li'l white van but it seems a bit restricted. Now here came an opportunity to try some new 'wheels'.
Patient Matt explained to the crew the pros and cons of tank driving and ownership. It seems gear changing is a little tricky at first and there is not much luggage space but parking is a matter of 'where ever you would like madam'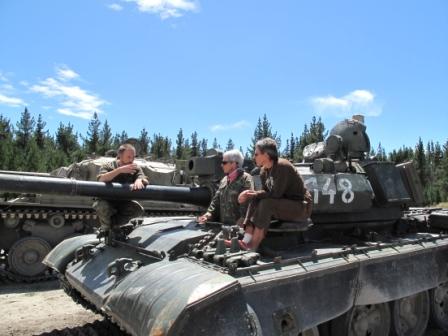 So a look around the fleet was next... Above a T55, left hand drive!
Then this little monkey was nippy in traffic evidently but still too small....
Now here's just the thing......
This one, please
The Centurian (last saw active service in Vietnam with the Australian Army, No 169039, named Cromwell)
Settling into the drivers seat, ready for instructions, all is quiet before the engine starts.
Lining up for the off,
Gathering speed and dust as we take out a few weeds by the track. Oops.. The right steering lever and the hand break are very close together! and the clutch is a quite heavy! Also drinks about 4 gallons of petrol per mile.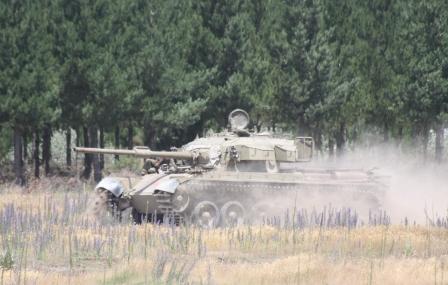 What do you think? Does my bum look big in this?
Your right, think we'll keep the white van.
---