Internet Cafes!

Winya_wynah
Tue 22 Dec 2009 06:09
I don't want you all to think that we are writing these blogs from the luxury of our tent.
Oh no! It's not all steaming espresso machines, giant muffins and carrot cake.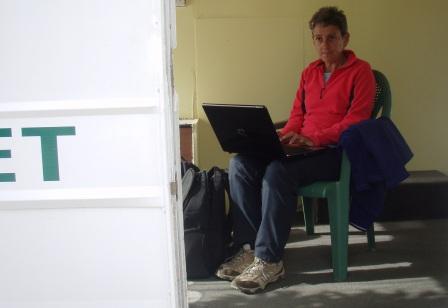 We have to source many varied locations in order to get these gems to you.
Take todays at Whakatane Holiday Camp.
---