Raglan

Winya_wynah
Tue 10 Nov 2009 04:07
After we left wonderful Waitomo and the Glowworm Caves, we went to visit another yachtie that we had met on our travels in the Marquesas Islands.
Mike was on Di Trieste, with another Mike, and Skipper Terry, we only spent a short day with them but long enough for him to invite us to stay if we where ever in the area. Mike and his wife Judy greeted us like long lost friends and looked after us a treat all weekend, think they were trying to fatten up my skipper, with all that home cooking!
Sunday we went to see a waterfall at Bridal Veil,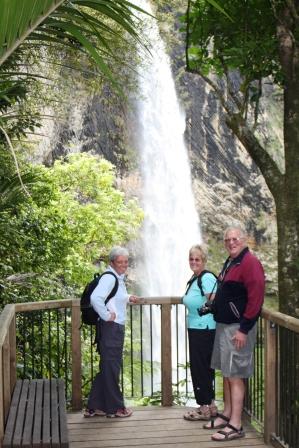 then on to Raglan, home of the surfer crowd for a picnic lunch whilst watching the surf,
oh and the odd surfer dog...
---