Tongan Feast & Fiji

Winya_wynah
Sun 4 Oct 2009 08:22
The Ark gallery is home, studio, and shop for painter Sheri and boat man husband Larry. They are some of the the folk we think may have been in a vulnerable position during the Tsunami.
The table half full prior to our Tongan Feast, still to come lobster clams, and a strange pudding of fried flour, sugar and water. Not a patch on the creme brule made in a coconut!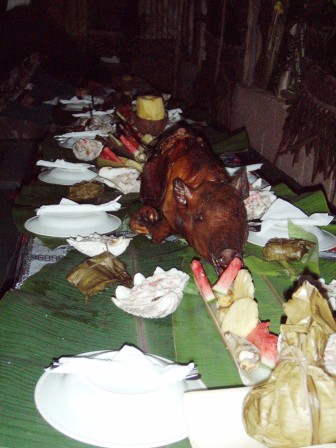 Our first marina since the Caribbean. A tight squeeze, reverse parking into a space that started off too small for Winny but 'expanded' as we eased back on the bow lines. Then a big step to get onto the platform behind. Up or down as the tides come and go, never an easy stride with little legs.
---