Sailing again

Winya_wynah
Sun 6 Dec 2009 06:03
36:36.5S 175:47E
Terry offered to take us out sailing on his 50' Beneteau 'Di Trieste'.
First stop was Huruhi Harbour on Great Mercury Island for a dive.
Alyson and Terry donned their wet suits and bravely went in search of scallops for our lunch.
After about 30 minutes they returned each with their quota of 30.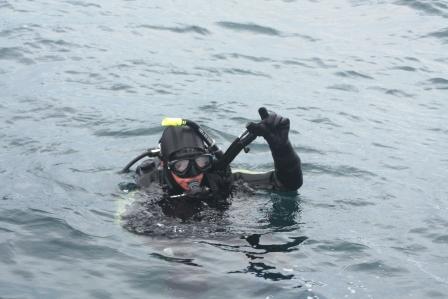 After a second check for size, some returned to the bottom, Terry set to opening them.
East side of Great Mercury Island
where we anchored for the night.
Di Trieste is the nearest yacht.
The next morning we went for a walk on this private island which you are encouarged to explore.
---