The land tour has begun!

Winya_wynah
Sun 22 Nov 2009 07:47
Sorry we are very behind on the blogg due to us having an awesome time!
And also due to the fact that Wifi doesn't come cheap, (also power, we don't have access to a whole lot of power in our 'van') or, we have been spending time in the clouds where you can't buy it, even if you wanted too!
Last Monday we picked up our Toyota HIACE (ok guys I - No.1 - copied that off the back of the rental vehicle) minus seats, so we can fit our bikes in - hey Christmas came early in NZ!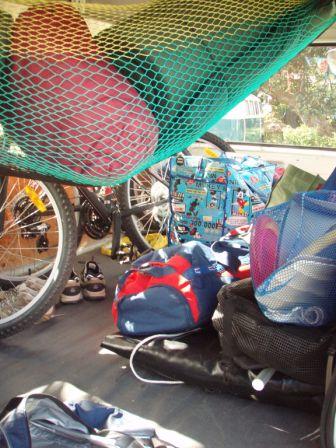 Our first stop was Magic Jim's and Lovely Liz's abode to borrow a tent, sleeping rolls and a sleeping bag.
Then onto Waihi Beach for our first night of camping. A beautiful location with the seafront just on the other side of the road from our Top 10 Holiday Park. It would have been the perfect night except for the all night radio coming from the kitchen/lounge complex to which we were adjacent.
The next morning after wiping the muddy duck web prints from the roof of the tent we set off to go North!
Passing through Auckland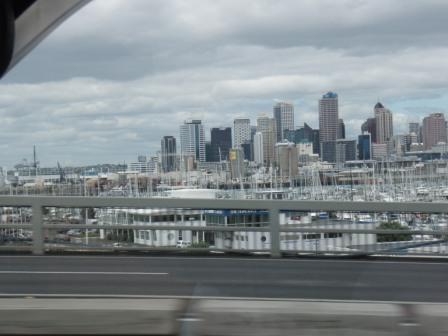 we headed to Orewa, another fabulous sea front location,
where this time we were befriended by the local moggy.
Yes this is home!
Then on again to Kaihu, where No.1 owing to the rather inclement weather phoned ahead and booked a cabin for 2 nights.
This Top 10 site with its wonderful location gave us the opportunity to zip across the valley - photos to follow.
After a hard day on the bicycles, where the off road was just a little more off road than we had bargained on, we joined a night walk in the Kauri Forest, ever hopeful to see a Kiwi, but unfortunately they were feeling shy and didn't venture out
---