Leaving Stuart After 8 Days

Ambler Isle
V and S
Tue 10 Feb 2009 18:27
26:25.5N 084:04W
Feb. 10, 2009
Today we let go the mooring ball and left Stuart. That was a good stop for
us to meet with friends and finish provisioning.
We saw Barb and David Coplai, Ulla and Larry Grant, and Janey and Jim aboard
"Pirate" Each hosted us at their homes, and we reciprocated on the "Amber
Isle." It was good to see and catch up with all. We also bought bait, gas,
beer, food, wine, and boat parts.
Today was sunny, clear, and 60ish. The homes along the ICW shore are
beautiful, with palm trees, tiki bars, swimming pools and yachts bobbing in
the breeze. We had a few manatee sightings, too.
The numerous bridges slow us down, and we have to wait for some to open for
us to pass. We expect to make about 65 miles today and stop to anchor at
little Pelican Harbour near Delray Beach. Tomorrow, we will continue to
Miami.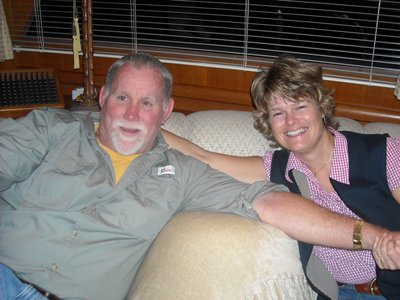 ---