Ponza Island

Moxie - Beck Family Adventure
Mike, Denise, Asia and Aranya Beck
Fri 5 Jul 2013 09:20
40.55.44N 012.58.69E
We spent a few relaxing days at Ponsa, wandered the busy harbour in the evening, explored caves and grottos, snorkelled and did school by day. There was really no where secure looking to leave the dingy so after getting the run down from another anchored yacht we ventured in to a small carpeted pontoon where a nice man took our lines assisted us off and with with a grumble accepted our 2 euro gratuity. I think the guys with lapels ferrying super yacht guests aboard might have more to spare.
Porto Ponza, a busy little holiday resort packed with small portside restaurants and tourist shops and hundred of small hire/tour boats to take the dirt dwellers out to see the caves.
One of the many natural caves around the island
Grotto exploring in the tender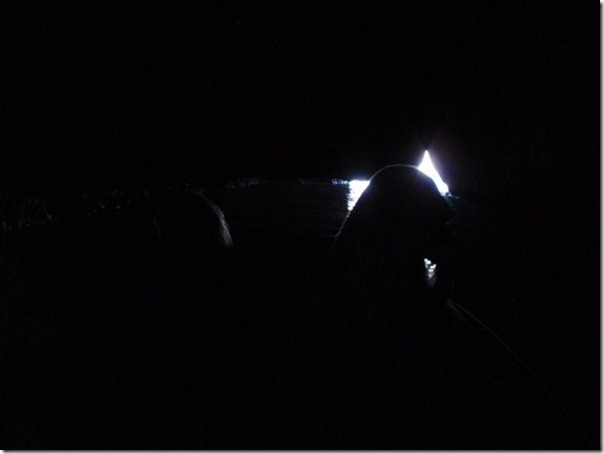 Some of the natural caves where surprisingly deep into the mountain
Just outside the port are the remains of some still quite impressive excavations.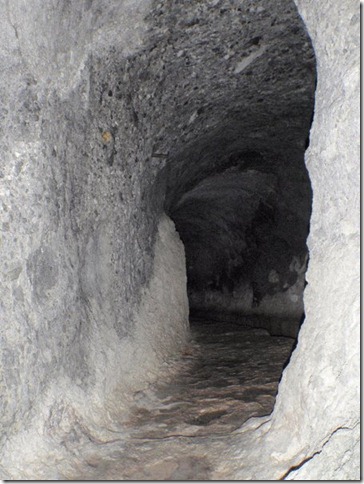 The Romans had somewhat of an influence here
Roman grotto excavations, now partially submerged due to earthquakes and rising sea levels in the past 2000 years.
Inside more archways led to several corridors leading much deeper into the the hillside.
The Blue Cave, photo's really don't do justice to the natural beauty we experienced here, inside the cave there are underwater passages through to the other side, the sunlight filters back up through the water giving the water a magnificent turquoise colour and dimly illuminating the cave interior.
A massive natural arch where we anchored for the day having this prime spot pretty well to ourselves.
Nice eh, I never imagined we'd ever own a 3 bed apartment with views like this. Come 6:30pm another five or so boats came in with the same idea, anchor really close to the arch and get some nice photos. Since Moxie was in the box seat the other yachts had to anchor very close indeed. We'd had the place to ourselves all day, can't argue well in Italian and wanted an undisturbed nights sleep so at about 9:30 pm we upped anchor and moved out a few hundred metres leaving the locals to bump amongst themselves for the night. Granted we don't look that close in this photo, it's a big rock!
---