Photo blog - Atlantic Odyssey

Moxie - Beck Family Adventure
Mike, Denise, Asia and Aranya Beck
Mon 16 Dec 2013 01:58
Grocery delivery in Lanzarote
And many more like it.
Drying out the fresh food after washing it.
Aranya at the business end of lunch.
lunch
800 miles of Atlantic Ocean in every direction, no blowy stuff.
Decorating the drifter buoy
Ready to deploy the drifter buoy, it'd been raining all day.
30 minutes later after the squall, and there she goes.
Sunrise in the calm mid Atlantic
The girls with their advent calendar
Boobie
Average wind conditions
Lunch, species unknown.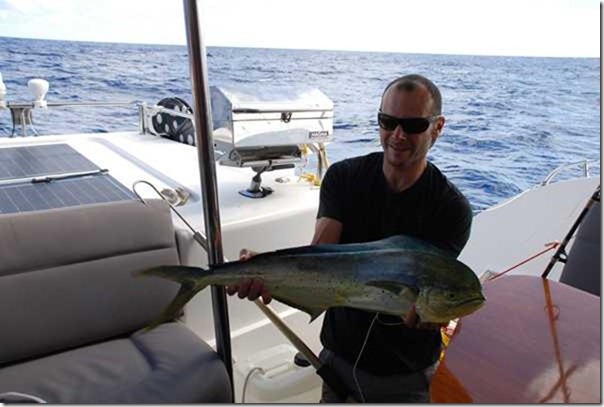 Grumpy the dorado
Jenny in action
Nice one Jenny.
The head of our parafail
Denise to the rescue, parasailor repair required.
Parasail back in action
Aranya the tortoise factory
Jenny completing her masters
flying fish
Tropical seabird
Kingfish or wahoo? We decided Kingfish.
one filet
We're gettin the gang back together, girls in Martinique.
Celebrations with Jonathan and Kerry (Sudoeste).
Michael & Drina
pontoon fun with Emily
---