Mahi Mahi

Blue Sky's Voyage
George & Michael
Tue 7 Apr 2009 23:26
Hello Friends "18:51.5N 75:09.6W"
What ? 2 blogs in consecutive days, what's up with Blue Sky?
We had a rather rolly night at Navassa Island and this morning, seven fishermen in a rowboat came and had a careful look at us... We reckon they were Haitian and hungry and not necessarily law-abiding. Since it was just us and them and over 30 miles to land - and then only Haiti - we decided to up anchor and carry on to Cuba regardless of the wind forecast. Anyway, we survived to tell the tale.
This afternoon, we well and truly broke our bad fishing record with a splendid 20 kilo mahi-mahi and here is a rare pic. of the skipper, wishing he'd pumped a bit more iron before holding up the fish.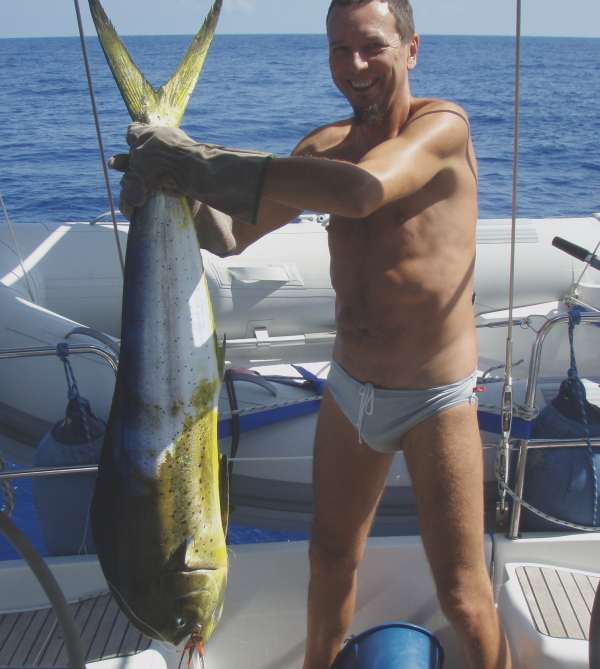 So it's fish for supper and next stop Santiago de Cuba sometime tomorrow.
Best Wishes
George, Michael, John and Trisha
---