We're Off !

Blue Sky's Voyage
George & Michael
Sat 25 Nov 2006 17:55
Hello Friends "28:23.14N 16:13.35W"
We are pleased to report that we've set off as the forecast is for strong NNE winds to take us down to the Trade Winds belt.
Ruud arrived on schedule on Wednesday and Barny (now to be Arthur to avoid confusion with Barnie) on Thursday as planned. The last few days has seen fairly frantic activity as we've made final preparations and provisioned.
We have probably enough food to go to the Caribbean and come back again, but always better to have a little too much we think. We also have plenty of beer and wine as we're allowing ourselves a drink a day so long as we're not on watch or just about to go on.
This is the full team just before departure
...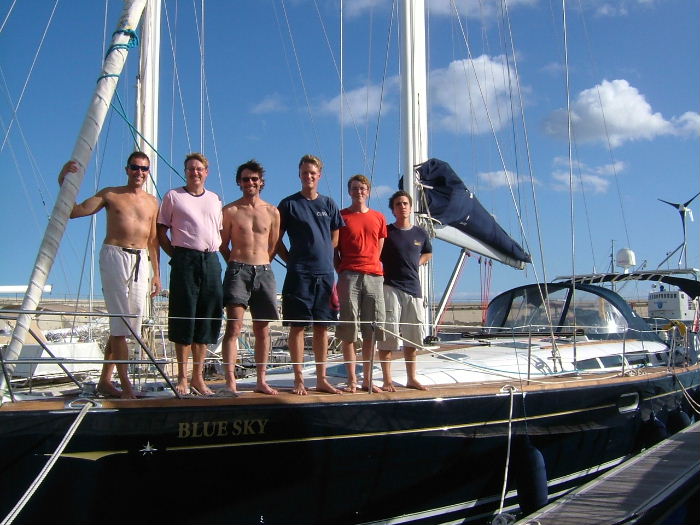 Do keep checking the blogs on the way over - we hope to make regular position updates and fairly frequent blog updates as we go across. On the other hand, don't worry if there is no update - it probably means the computer is playing up again.
Best Wishes
George, Michael, Ruud, Arthur, Ben and Barny
---