Picos de Europa

Stella
Alan & Mary Phypers
Fri 10 Sep 2010 15:43
43:13.987N 04:44.854W
We arrived back late last night having had three lovely days in the mountains. We didn't have time for a decent walk on Tuesday as it took longer than expected to hire the car plus we got a bit lost driving out of Gijon as the Tom Tom seems to lose its signal in the narrow streets with high buildings. The drive through the mountains though was stunning through very steep narrow gorges.
We found a nice little hotel in Espinama near to the start of our walk for Wednesday. There are lots of lovely little old villages along the way that all seem to have received big government grants to do up the houses and re cobble all the streets, great for us but no wonder Spain has run out of money!
The next day we drove to Fuente De where we took the cable car to the top and walked back down. Mary thought this would be a leisurely day but 5.5 hours of downhill plus new boots meant her legs and feet were aching by the end of the day. The scenery however was stunning.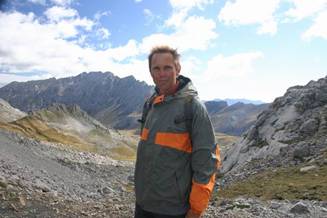 Fuente Day Walk
We then drove back to the northern side of the mountains up to another beautiful village called Sotres. Today was Asturias Day so many of the locals were dressed up in traditional dress and everyone in the village, young and old celebrates with a great big party in a marquee. The friendly people in our hotel invited us but as it didn't get going until after 1am when all the bars and restaurants were closed we were a bit tired and went to bed.
Hotel in Sotres
The next day we drove down to Poncebos and did the Cares Gorge walk from Poncebos to Cain. Absolutely stunning walk along a narrow path high above the river and along the narrow gorge.
Cares Gorge Walk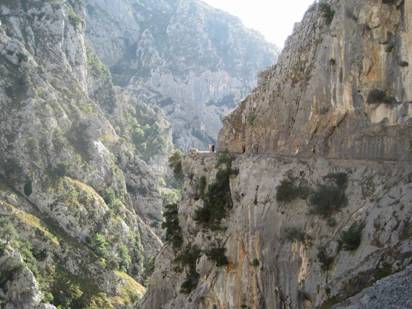 Welcome beer in Cain
After 8 hours even Alan was tired so we headed back to Gijon and Stella. We totally recommend this area, great scenery, lovely villages and cheap hotels but awful food. (Unless we just ordered the wrong things?)
We made the most of the car and went to a supermercado on the way, we're not sure if we picked the Lidl of Spain but it was a bit disappointing compared to France so we mainly just stocked up with beer!
This morning Mary was still tired so couldn't face an early start and a 50 mile sail so we are staying put for a day and catching up with admin & chores. We really need to do some washing having not done any since we started but there are no launderettes in Gijon, only service washes which take more than a day. Every marina in England and France had washing machines so I really wish we had done it before we left. None of the pilot books say anything about where you can do washing ( all written by men who obviously don't worry about such things ) and rumour has it Spanish marinas don't have any facilities. We now have far too much to hand wash so will have to wait and hope we can find something further along the coast. (Lucky I brought plenty of knickers!)
Whilst Mary spent the day worrying about the washing, Alan re-varnished all the cap rail and feels thoroughly virtuous for having done so.
It was lovely to have spent a few days in the mountains, it was a world apart from the boat. Back to sailing tomorrow.....
---