Photos From The Crossing

Stella
Alan & Mary Phypers
Wed 22 Dec 2010 14:09
Pictures from the start. It was truly amazing as 239 boats all sailed off.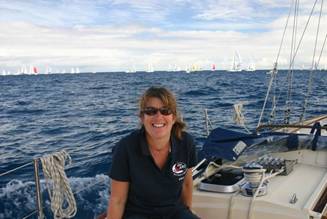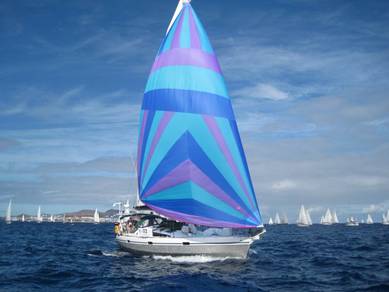 The first few days of the crossing with very little wind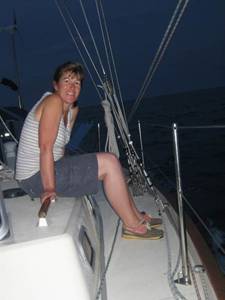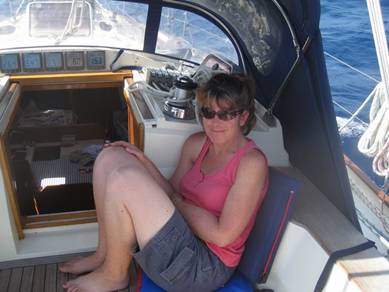 A distant view of the Cape Verde islands. A 3000m peak in the middle of nowhere!!
An Egret hitching a ride
Baking bread en route
Eating smoked salmon pasta from a dog bowl to prevent spillages when it got really rough!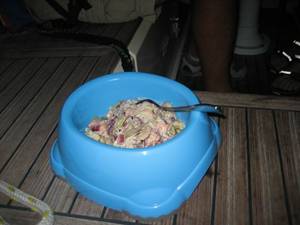 Servicing the winch
Sir Humphrey (Humpy) the Hydrovane helming. He steered us most of the way here.
Twin poled out head sails, our downwind rig
Toby landing our dorado and the tuna that got away!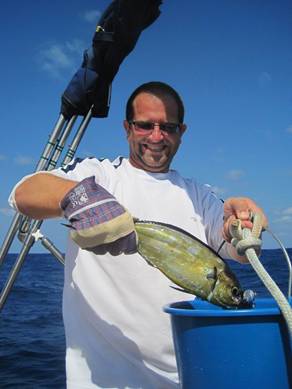 A flying fish – lots of these landed on the deck for free but we never fancied eating them
Life at sea
---