Merry Christmas from Bequia and WTF has Happened to the Sun??

Karma Daze
Chris and Penny Manley
Wed 25 Dec 2013 15:23
Christmas Day.
We had planned to have a leisurely day swimming and walking on the beach but the weather has blighted our plans somewhat. Yesterday afternoon was a bit showery and cloudy, so we went ashore about 17.00 to have a walk, a sundowner and use wifi. About 18.00 the rain started – it was absolutely torrential. When it eased we made our way back to the boat but our timing was not too good as we got caught in another torrential down pour, but at least the rain is warm! The rain continued all night but with very little wind – now the rain has stopped but the wind is up to 30+ knots and our plan B to go ashore to Skype and Facetime the family are on hold at the moment. The joys of sailing.
Anyway – Merry Christmas everyone. Photo below of Chris picking up (well almost) a buoy on the ARC Finish Line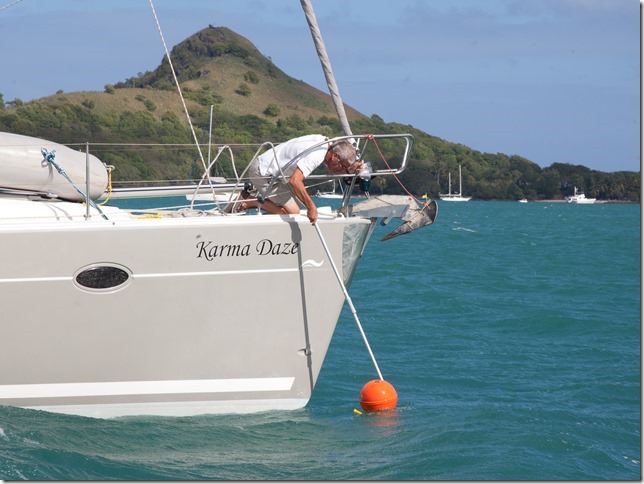 .
---