Kiel canal and other canal hot shots

Regina
Espen Aalstad
Sun 26 Aug 2007 20:38
First things first upon arrival in Kiel: flag master Einar has to change visitors flag from our Danish. Plenty of opportunity for 'Live geography classes' while sailing!
First time in locks - big for small and bigger sailors
Some were in a hurry
Riding on fenders is also fun
Big boats, ferries and bridges...how will this work?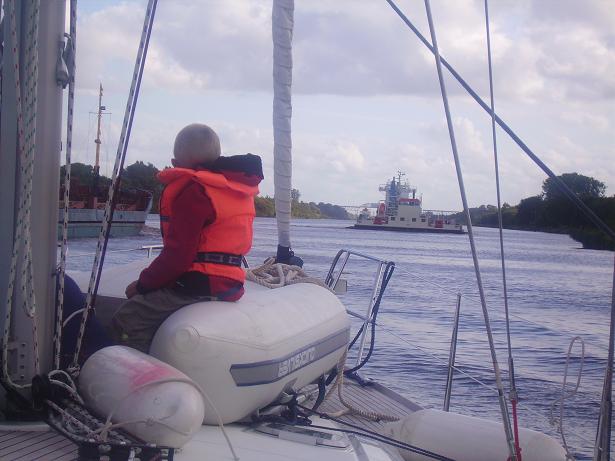 Hi buddy...coming or not?
---