Skagen, Denmark's North Tip

Regina
Espen Aalstad
Sun 19 Aug 2007 23:45
57:43.11N 10:35.29 E
Finally the wind was on our side with a super sailing day as we left Norway behind. First up Blindleia and from pitoresque ul Brekkestø straight East to Skagen. SW up to 22 kts and a rougher sea than expected with 3 m waves: still happy children and speed record of 15.9 kts. First time with harness made passage more exciting for the boys, and seemed to also put them more at ease.
End season, but still a busy Saturday (party) night in Skagen when we arrived after 12 hours at sea. Definitely the right choice to not do North Sea.
Today, like the natives, we have biked in this flat country. What a better place than Skagen and its beautiful light and klitter. Of course to Grenen, the sand bank at the tip of Denmark where two seas meet and even a seal turned up. A danger zone of current, but the kids got one foot in the North Sea and one in Skagerrak. The boys loved the special sand and ran easily the kilometer of beach to the tip - and back. Elin and Kjell had to try the tandem bike, and Magnus finally got to ride n a bike trolley. We climbed 210 steps of Denmark's second tallest lighthouse and of course had a Carlsberg and seafood at the port. On the next table of all places Regi met Kari Iversen: an old handball friend she had not seen for at least 20 years.
Brekkestø
Over Skagerrak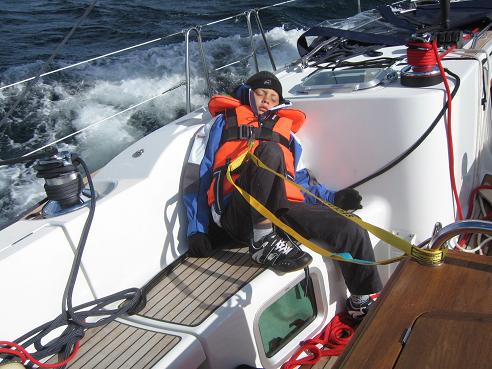 Grenen
Biking of course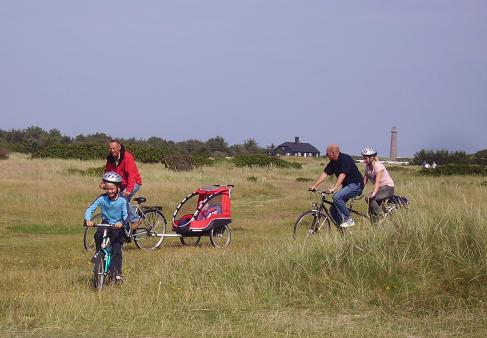 ---