Fwd: Cape Reinga 34.4288S:172.6810E

SV Jenny
Alan Franklin/Lynne Gane
Wed 6 Apr 2016 10:11
-----Original Message-----
From: Lynne Gane <lynnegane {CHANGE TO AT} aol {DOT} com>
To: svjenny+597144- <svjenny+597144- {CHANGE TO AT} mailsail {DOT} com>
Sent: Wed, Mar 23, 2016 7:17 am
Subject: Cape Reinga 34.4288S:172.6810E
23rd March 2016
Phew so much has happened and I have so much to catch up upon! Well my son Josh joined us last Friday in Auckland and it was really wonderful to be reunited with him. I have to confess the other reasons for being so tardy with the blog have been my health. I hope I am nearly free from a painful episode of Shingles.
But where were we? Following the sale of our boat and awaiting Josh's arrival, we drove through Northland, the northernmost part of north island and New Zealand. It is most subtropical, so in March, the equivalent of a European September, it has been most pleasantly warm, a little humid at times relieved by the coastal cooling breeze around early afternoon and never like the Pacific or Galapagos.
The things that strike you about travelling in North Island is that is its familiarity and its difference, its sense of space, of not being crowded. We find ourselves comparing the scenery with our past experiences, perhaps because it is like England, the green rolling hills, bordered by hedges, large herds of cows, farmsteads every kilometre or two, (yes they have gone metric)! Perhaps the Mendips here, the Southdowns there, but turn the corner and you could be in the Alps. The topography is in truth utterly unique. And there is no getting away from the deep rooted agricultural industry, with so much fertile grazing land, more cattle and sheep than human population, (around 7:1 for cattle) although this has declined over the last 30-40 years, it is easy to see why NZ has become an important dairy, beef and lamb producer. Its earliest frozen meat cargoes left NZ around 1886. It is still a major export industry. I think if I had been a farmer I would have wanted to be one here!
The city of Whangarei reminds me a little of a low rise America, stores ring the outer surburbs, customers pull up in 4WD's and pick up trucks outside the stores, the music playing is often the best of the last 40 or so years of pop, reinforcing the idea of being a little lost in time. In truth this is not the case, perhaps it is us who have lost the sense of being genuinely pleased to be of help, polite, of having time to be relaxed and laid back, for these are things that we have found consistently.
Outside of the most cosmopolitan cities like Auckland, there is much less of the retail park onslaught, so finding the choice of goods and the latest fashions might prove harder here but there is always the internet. Not so if you want to take part in outdoor sports, hunting, fishing, sailing and water sports are well supported in the major towns. NZ lives outdoors.
The roads are rarely crowded by UK standards. So much so it is a pleasure to drive them. Amusingly Kiwi news reported road traffic as being a problem, try the M25, junctions 10-16! The State highways are single lanes in each direction with frequent passing places especially on the uphill sections, maximum speed limit 100km ph. In the less travelled regions, the bridges are just a single lane width, surprising for the main highway. Secondary roads cover more local access with 'no exit' tracks to individual properties in the rural regions. There is still plenty of land that has no recognised roads. That is not to say untouched as much of the land that is not grazing or arable is pine forest plantations. Logging is also a major export, as we saw from the stream of logging lorries going to Marsden Cove port, just below Whangarei.
Kiwi road signage is altogether another thing, they are determinedly sparing with it to the point of it being a challenge to find their tourist attractions! As for nature reserves, almost no signage until you actually reach the spot, up several kilometres of unmade track, only dogged persistence made us pursue what looked like another.
Here is a roundup of the best photos:
And they will keep coming!
All our best Lynne, Alan and Josh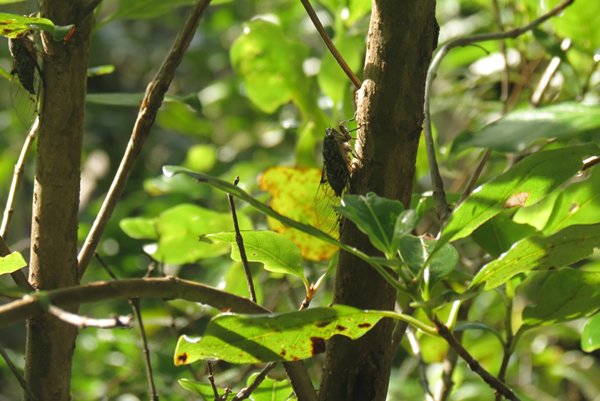 ---