Voyage and visit to San Blas Islands photo blog

SV Jenny
Alan Franklin/Lynne Gane
Thu 5 Mar 2015 20:12
Dear Family and Friends,




We had a great time in the San Blas Islands, just sorry that once again we had to limit our time here due to the Panama transit timing.



Dolphins swimming with the boat. Anchor in foreground.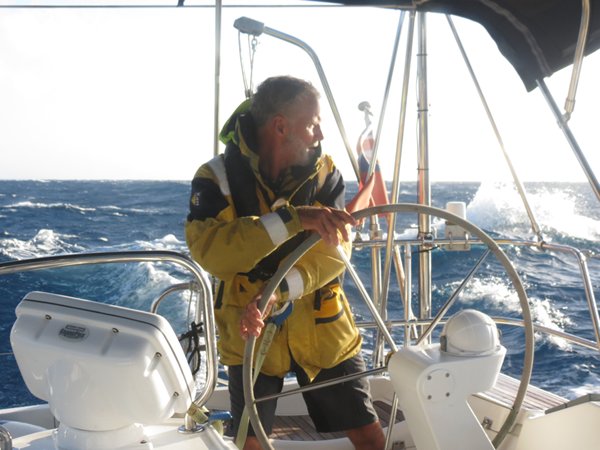 Horrible waves, Alan steering to keep boat from being side swiped by waves. Its hard to capture the waves, they are always bigger than they appear in the photos! The worst ones you are just hanging on!
The one that got away because the reel broke! It was 4-5 feet all and fighting all the way.
Whenever you stop in the San Blas Islands the Kuna Indians will knock on your hull and try to sell you their embroidery, fish or lobsters. These guys were selling embroidery which is quite lovely. With 4 children, dugout canoe and life in an island hut, their lives are so different to others. I suspect the children do not go to school, even basic medicine is difficult, so much more able to survive at a basic level, such a different life.
Kuna family father showing their distinctive embroidery.
Kuna girl modelling a headband!
The old and the new!
More to come on the San Blas and if I'd known about the crocodiles….
All our best,
Lynne and Alan
---