Photo blog of Bora Bora and Maupiti

SV Jenny
Alan Franklin/Lynne Gane
Wed 12 Aug 2015 04:16
Dear Friends and Family,
1st August 2015
It will be a while before you get this but it helps to while away the hours when on passage, this time to Palmerstone Reef.
Last pictures of Bora Bora coming up.
1, Me feeding the sting rays that come to the reef, an amazing experience. Here the closest one had nibbled the prawn I was holding and was starting on my top!
2, Black tipped sharks also swimming right beside us!
And now some of Maupiti
3, View from our climb, the colours in the water show a sandy seabed (lightest) coral (brownish) and deeper water (deeper shades of blue).
4, View of the reef pass through which we entered at dusk, it is quite narrow!
5, We went to one of the islands on the surrounding reef looking for large Manta Rays sadly not there but the beach was lovely.
6, We climbed most of the highest mount on the island, Jonathan made the last section! Fortunately he doesn't suffer from vertigo!
7, The village of Pauma looking very small.
8, Last view of Maupiti as we left the turbulent waters of the reef pass.
All our best,
Lynne and Alan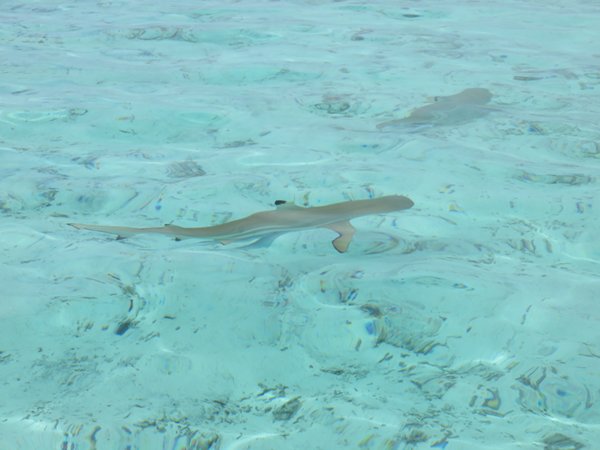 ---