Photo blog Lisbon

SV Jenny
Alan Franklin/Lynne Gane
Sun 28 Sep 2014 11:49
Dear Family and Friends,




More photos!



Amazing sun fish Aquarium Lisbon
Puffins are so cute!
As are the penguins.
And who could resist sea otters, they take and catch the clams thrown to them storing them on their fronts. To open the clams the otters swim on their backs, reach over their heads and bash them on the rocks. The loveliest thing is they are often passing the clams to each other, utterly adorable!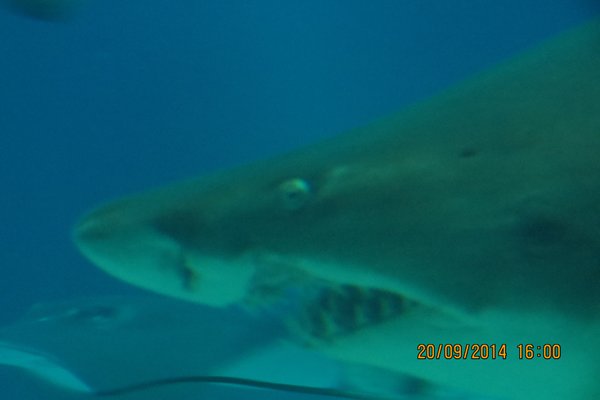 Come on in the waters lovely! A wolf in sharks clothing!
Recommend a visit if you are in Lisbon, the central aquarium is big!
All our best Lynne and Alan
---