Photo Blog Nuku Hiva waterfall part 2

SV Jenny
Alan Franklin/Lynne Gane
Thu 28 May 2015 20:12
Dear Family and Friends,




25th May 2015




Continuing the photos of the waterfall, come tread the path with us.



Ancient laid stone path and the enclosing vegetation of the upper valley.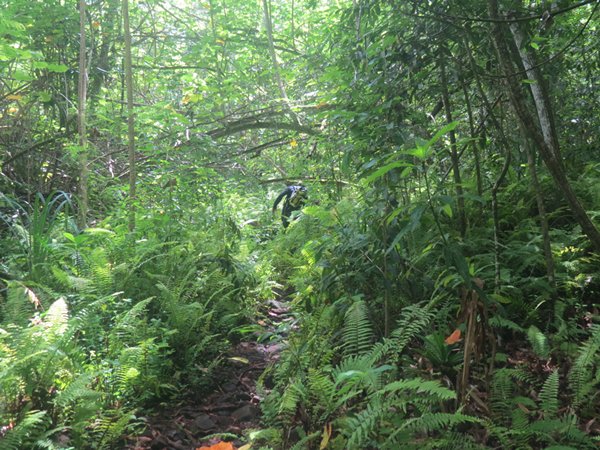 We are now at the fern level of our climb having passed through woodland on the lower levels.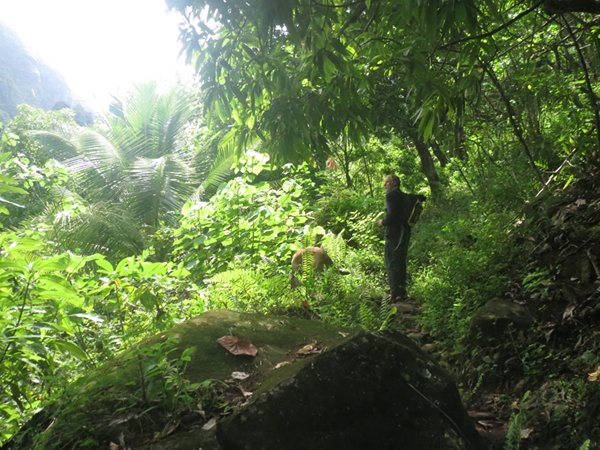 Higher still.
And we crossed this! Walking the tree trunks was tricky!
Entering the narrow waterfall ravine.
Inside the ravine, far wall is the face of the waterfall, now sucked almost dry by a pine plantation on the plateau above.
The actual waterfall, just as well we knew it was just a trickle!
All our best,
Lynne and Alan
---