Alfurada Porto

SV Jenny
Alan Franklin/Lynne Gane
Sat 13 Sep 2014 09:21
Dear Family and Friends,




Alfurade is the fishing village close to the marina.



Fishermen mending nets, Alfurada.
A statue to St Peter, Alfurada square.
Typical street, Alfurada, clothes dry, meals are prepared and eaten and people socialize on the street, usually later in the day.
In the local museum, Alfurada, St Peter, here is paraded through the streets on the saints day.
Although not a good photo it gives an idea of the local traditional fishing boats.
Yes they really use these public wash houses.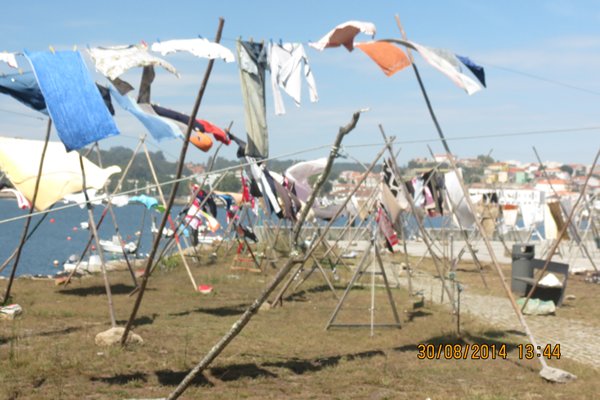 And dry their washing on the foreshore. Apologies for photo quality in wrong mode!
All our best Lynne and Alan
---