Panama canal 08:54.5N 79:31.5W

SV Jenny
Alan Franklin/Lynne Gane
Sun 15 Mar 2015 01:41
Dear Family and Friends,




More photos I am afraid! Some of the blogs need cropping or lens misted with spray, sorry about the picture quality.



The bridge of the Americas, gateway to the Pacific.
View across bay to Panama city.
\
Renovated Old Panama is full of character, many buildings are still preserved only in their facades with no roof, windows or doors.
Church of Francisco de Asis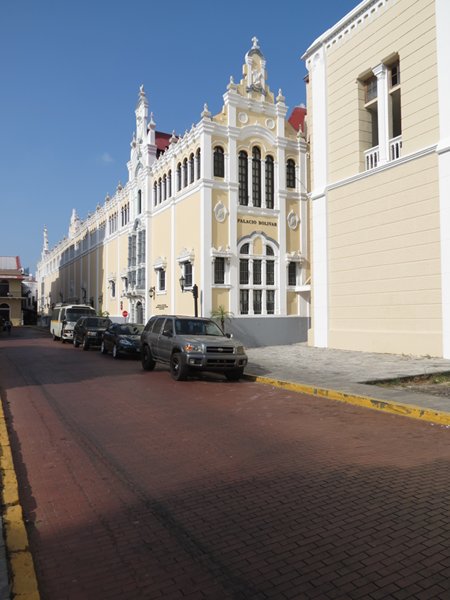 Palacio Bolivar
More traditional Kuna Indian designs on Molas, applique, reverse applique and hand stitch decoration for those interested!
A photo of our chart plotter, triangles are shipping with AIS signals, mostly large shipping, busy place! It shows the Pacific end of the canal and the Miraflores Locks a little inland.
Well thats a round up of the Panama photo blog.
All our best,
Lynne and Alan
---