Martinique Photo blog

SV Jenny
Alan Franklin/Lynne Gane
Fri 6 Feb 2015 21:10
Dear Family and Friends,




Here are some more photos of Martinique:



View across the Pitons Du Carbet from the canal Beauregard.
Bottom left is the edge of the canal on which we were walking and the view down.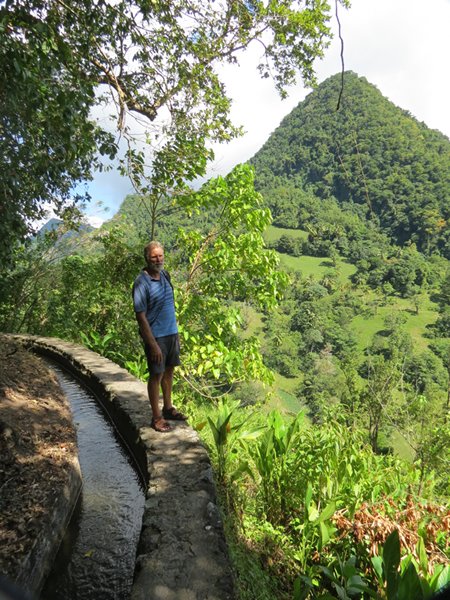 Alan, Pitons and the canal!
A lizard joined our table in the cafe at the end of the walk. difficult to see but actually a beautiful green colour.
From our anchorage at Trois Islets, Marie Anoinette was born and raised on a plantation near Trois islets.
We sailed between this Rocher du Diamont and the nearby point, SW coast Martinique. The British held the island of Martinique briefly and decided this rock was perfectly placed for the islands defence so stationed some cannon and men on it, cant imagine how they would have got them up the rock but it was all to no avail as Admiral Villeneuve recatured the island whilst Admiral Nelson was away on false intelligence at other island. Nelson was not amused!
Although very misty and wet, this is a view of the central island, more mountainous terrain to the north.
That's all folks until Bequia.
All our best,
Lynne and Alan
---