Madeira

SV Jenny
Alan Franklin/Lynne Gane
Wed 5 Nov 2014 22:31
Dear Family and Friends,




Trying hard to edit these down, honestly!



came across this guy in Funchal who has already cycled 67,000 km and is raising money to continue his travels, the display is all the places he has been and the press coverage he has received, you do meet some amazing people. His life was packed into the bags behind the display, not sure how he rode the bike.
Enjoyed some street music over lunch.
you could have your picture taken with an eagle!
Blandy's madeira wine house with the different styles of Madeira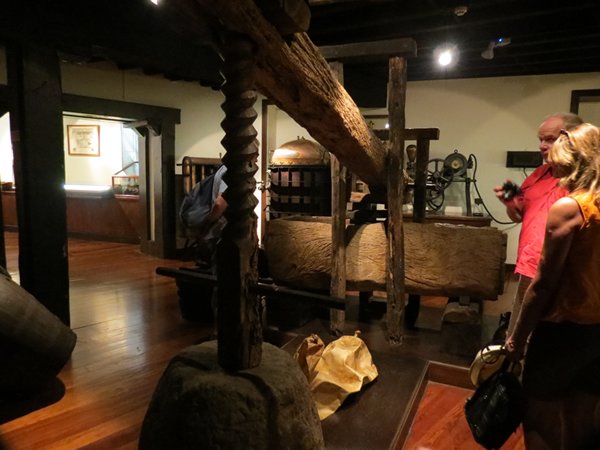 Old wine press, crumbled goat skin in forground was used to bring the wine down from the mountains.
Madeira wine is matured/aged in barrels using the heat in summer, so wines on the top floor receive the highest temperatures and age the fastest.
Terraced hillsides, growing fruit and vegetables, levada walk.
Think there's one more to go!
Lynne and Alan
---