Lagos photos

SV Jenny
Alan Franklin/Lynne Gane
Wed 8 Oct 2014 14:55
Dear Family and Friends,




This time its photos of our rally in Lagos.



Cliffs just west of Lagos are very dramatic.
Ponta da Piedade, Lagos with boat trippers being taken between the stacks and under the arches in the rocks.
So this is what they look like!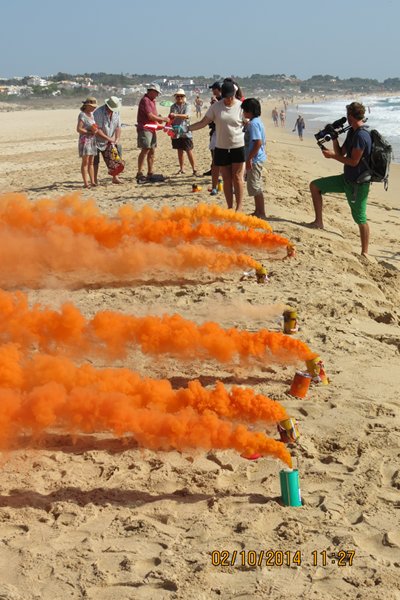 Smoke flares and a local camera crew to capture the moments!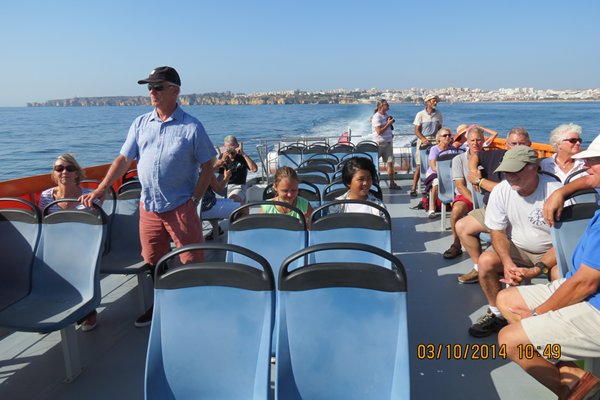 On our boat trip to Alvor lagoon
Splendid meal overlooking the harbour of Alvor
More dramatic views from our cliff walk
We go head to head to round mark in our dingy doubles race!
Alan after winning his leg of the singles!
Alan setting out in the finals
Lagos locals and Occ members
And again, a great bunch!
Sadly I didnt think to take a photo of the rat we caught aboard, too busy flinging it over the side!
Presently in Vilamoura, very touristy but its not all bad, they have Indian restaurants, after weeks of fish this will be a welcome change!
All our best, Lynne and Alan
---