Photo blog of Tahiti

SV Jenny
Alan Franklin/Lynne Gane
Wed 1 Jul 2015 09:59
Dear Family and Friends,




The last for the moment as we are off to the Tumotus, a group of coral atolls NE of Tahiti.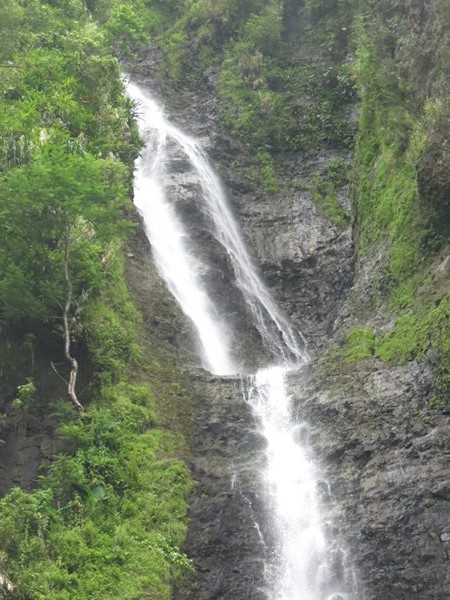 On our self tour, we went to see the Trois cascades, and although not the highest on the island, nonetheless worth a visit. The highest waterfall is a 3 hour trek inland and amongst the top 25 in the world at over 300m, maybe when we come back from the Tuamotus we will do that one!
Another of the cascades.
Garlic butter anyone? Land snails here are 3-4" in size.
More lovely flowers in the Water gardens where the spirit of the departed are washed, cleansed of their impurities and prepared for their flight to their spiritual homeland.
Another exotic from the water garden
Water gardens, Papyrus from Egypt to the right.
Thats all folks,
---