photo blog Tahuata

SV Jenny
Alan Franklin/Lynne Gane
Mon 11 May 2015 20:55
Dear Family and Friends,




4th May 2015




Tahuata is one of the less developed and visited Islands, barring the remotest in the north of the Marquesas.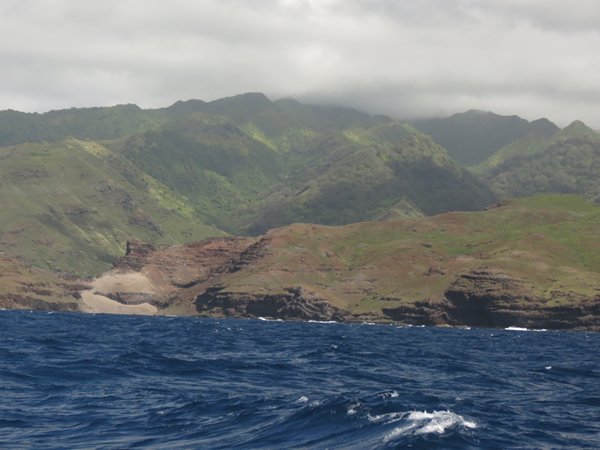 West coast of Tahuata
Hanamoenoa bay where we anchored for a gusty night.
Taken from a moving dingy, Hapatoni Bay, jenny anchored in the centre.
High Jinks, Hapatoni bay, background local fishing boat with outriggers.
Heron like bird, fishing from the shore.
This is the main town of the island, Hapatoni has maybe 20 houses.
Queen Va'ekehu's paved way C19th
Apparently there is a local craft of bones carving, mainly animals (I think although these islands were amongst the last to give up canabalism!) Pity we didn't see any.
All our best,
Lynne and Alan
---