More blog photos Muros

SV Jenny
Alan Franklin/Lynne Gane
Thu 14 Aug 2014 16:22
Dear Family and Friends,




Here are some more photos!



Alan on river Tambre trip.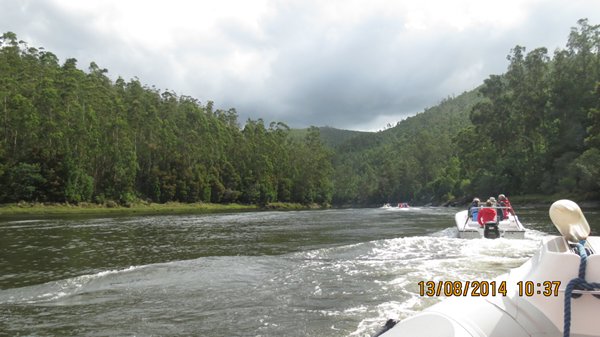 Further up river, the river is narrower and it gets narrower still, as we near our destination the wooded banks rise steeply from the curving river course.
No end of fascination to be had from a hydro electric turbine!
River Tambre walk above navigable limits
Local wild life, hope you can zoom in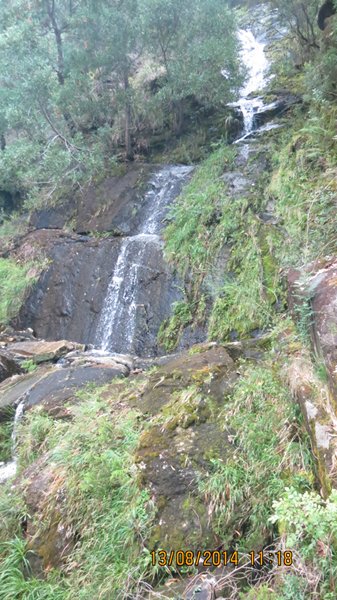 Waterfalls enroute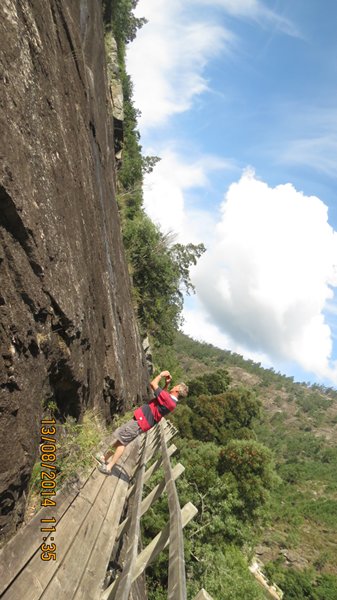 Bit steep! Wooden path was rotten in places and the hand rail missing, wouldn't pass uk laws!
Going for a swim, the drop is about 20', why would you do this?
Well thats it for now, all our best, Lynne, Alan and Derek.
---