Galapagos photoblog

SV Jenny
Alan Franklin/Lynne Gane
Thu 2 Apr 2015 23:56
Dear Family and Friends,
I'll let the photos do the talking!
I'm not trying this dress on again!
Wild tortoise at ranch on Santa Cruz.
Volcanic in origin, like a collapsed bubble about 100m deep. Les Gemelos, Santa Cruz
There are images of a white bearded man all over the place, took me a while to twig these are of Charles Darwin, its gratifying to know our very own kinsman is so revered.
Land Iguana, endemic to Galapagos and only surviving in a few remote islands.
Pelican errie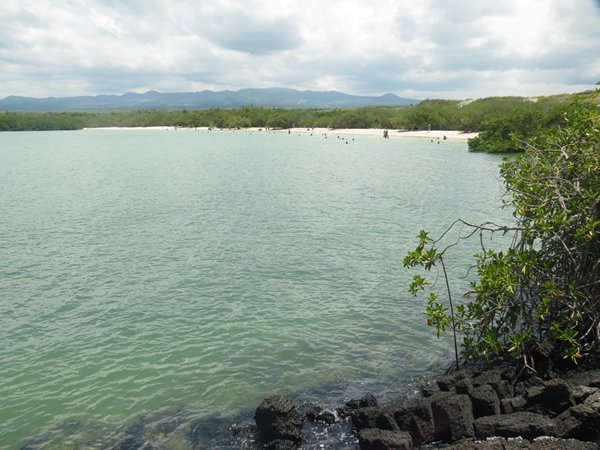 Lagoon close to Tortuga bay, lovely for swimming.
All our best,
Lynne and Alan
---