Canouan, Mayreau, Tobago Cays, Union Is, Cariacou

SV Jenny
Alan Franklin/Lynne Gane
Fri 13 Feb 2015 15:33
Dear Family and Friends,




Sadly we have to make difficult choices as our time in The Caribbean comes to an end, so we have passed several places just dipping into others, so that we can spend a few days in Grenada, which comes highly recommended and to prepare for our crossing the Caribbean sea to our arrival in Colon.




So here is a round up of the above islands.



Canouan from the Tobago Cays.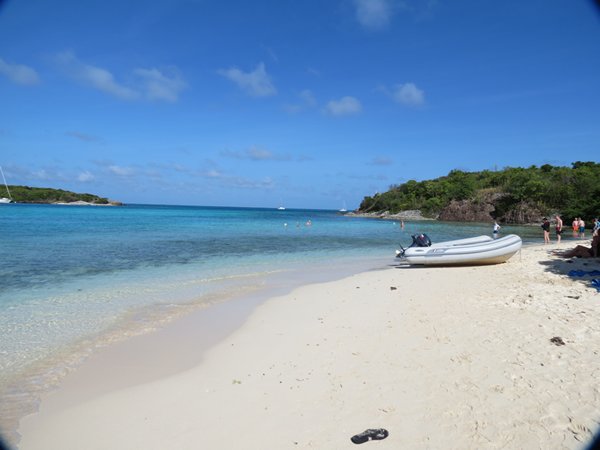 The Tobago Cays are a group of very small, low islands with lovely beaches and reef snorkling. Just here Alan saw the turtle and stingray.
More of the Tobago Cays, to the left a protected turtle area.
Sunset between Union Is to left and Mayreau to right.
Clifton, Union Island
Restaurant on the reef, in the lagoon off Clfton.
Leaving Tyrrel Bay Cariacou. We dropped in to see our fellow OCC rallier, Dan on Eschaton, and enjoyed great callalou fritters at a beach bar. The shack was tiny, had a 2 burner cooker from which the food was produced in the bar. It was very tasty and at under £4 the best value meal by far!
All our best,
Lynne and Alan
---