BACK ABOARD RESTLESS IN PREVEZA, GREECE, 38.57.00N, 20.49.80E

Restless of Auckland
Roland and Consie Lennox-King
Sun 7 May 2023 11:35
Time to return to Restless again, and this time we stopped In Hong Kong and Roland raced on the China Sea Race with Shenton, on 'Athena', while Consie flew to Phuket for a week with Olivia, Hector and Agatha. We then flew on to London and spent a week with Gilbert, Pip, Emmeline and Frederick, and spent a weekend helping to get their boat back into the water after winter ashore.
19 April 2023 we arrived at Cleopatra marina in Preveza, together with our friend Keir, to find Restless on the hard, and set to getting paperwork done, including monthly Greek Cruising Tax and Transit Log, this time with the help of Sofia, of All About Yacht. We cleaned, antifouled, and got ready to launch on the 24th April. The weather was unseasonably cold, the coldest April for about 50 years.
We had tragic news of the death of our nephew Patrick in Hong Kong, son of Consie's brother Jan and his wife Carolyn, and twin of Keir.
26.4.23 we left the boatyard, and after spending 2 days in the bay near Cleopatra, set off south to the Levkas canal. We put up halyards and sails, cleaned and polished, bought stores, refueled, and filled up with water. We continued to Ithaca, where we were held up for 3 days by gales, rain, thunder and lightning.
We had intended to cruise to Poros and Athens through the Corinth canal, but found it was closed for repairs, so we would go around the Peloponnesus to meet Olivia, arriving in Poros 29 May.
We invited Keir's daughter Caitlin to join us from Zakinthos to Poros, her first time living on a boat, and she was excited to see the loggerhead turtles in Laganas bay.
From Zakinthos we set off for the Peloponnesus.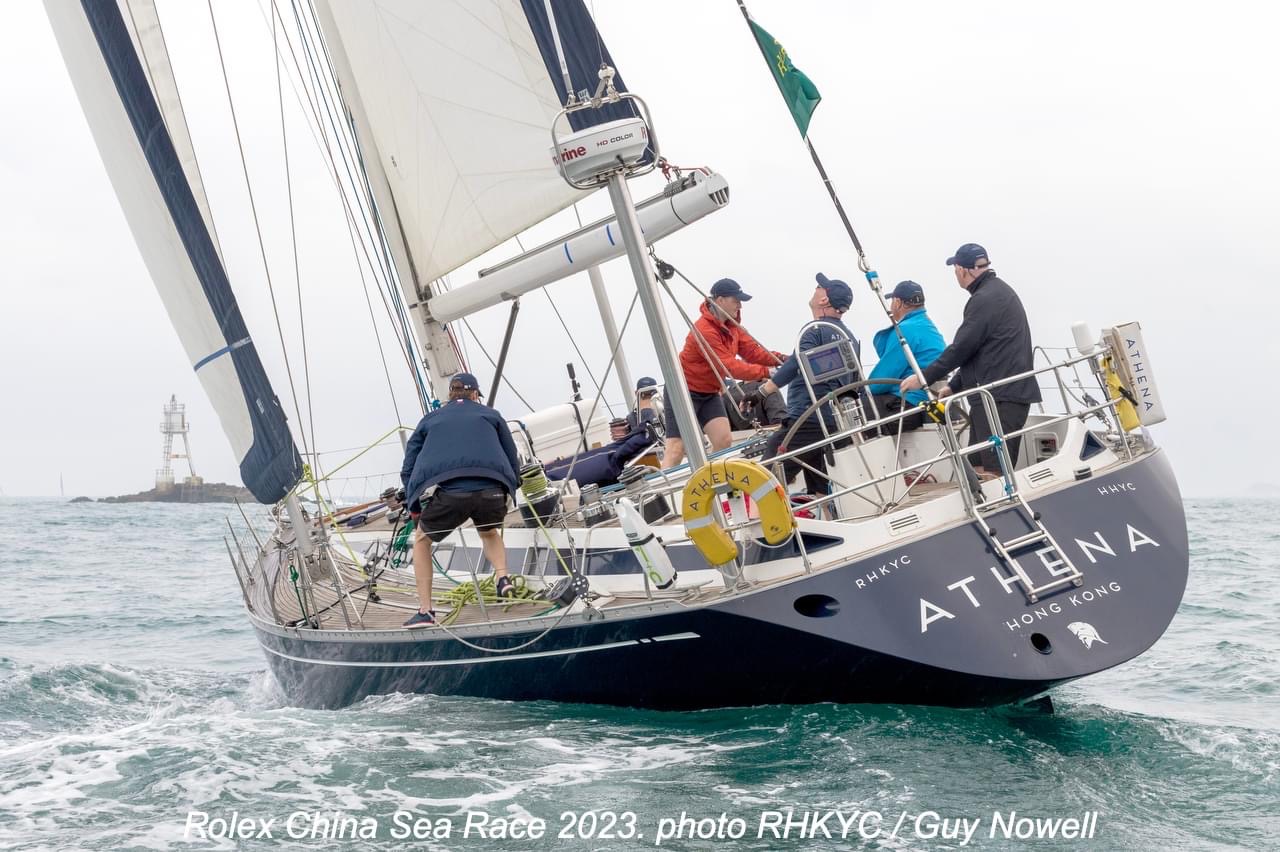 9

---